Missing Mothers ~ By Martha Birkett Bordwell
(Crooked Lake Press, Columbia (SC), 2019, ISBN #978-1-7335-3530-4)
Review by Aidan Ma (Spring 2020 issue)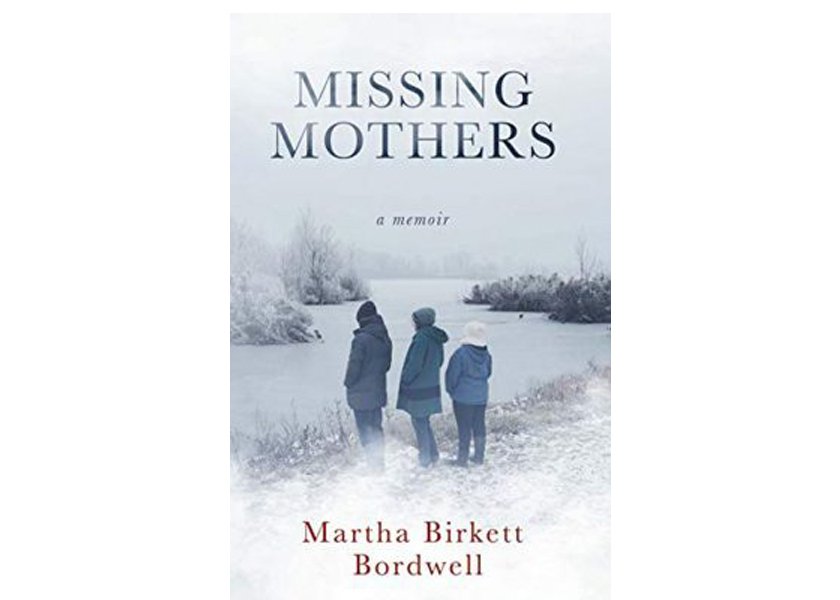 In the memoir, Missing Mothers, Minnesota author Martha Birkett Bordwell presents the ethical quandary and psychological consequences of transnational adoption through a family's experience of international adoption, loss, and motherhood.
In Missing Mothers, Bordwell comes to terms with the loss of her mother, and writes an inspiring testament to the endurance of the human spirit. The memoir effectively captures her experience and the experience of other women who long for their mothers all their lives. At age six, Bordwell's life suddenly changed when her mother died in childbirth. From then on, she is involved in adapting to life without her mother. Bordwell's father remarries but she never stops yearning for her mother, even though as the years pass, the author struggles to recall her.
Bordwell relates how later she and her husband experience infertility and eventually decide to adopt internationally. The couple adopts a South Korean son, Lucas, and a Guatemalan daughter, Clara. Bordwell writes how she tries to give her children the childhood she did not have and to nurture them in ways she never experienced as a child.
As the lives of Lucas and Clara unfold, their viewpoints about the loss of their own mothers are not like Bordwell remembers or expects. Bordwell experiences the homelands of her son and daughter. She travels to Guatemala as a volunteer for a charity. She also goes to Jeju Island, South Korea, to attend her son's wedding. Through various experiences in the original cultures of her children, the author begins to understand the complexities of her family.
The author effectively articulates the hardships inherent in international adoption. She successfully reveals the emotions of motherless daughters and mothers who give up their children in adoption. Through captivating deliberations on sorrow, ethnicity, and privilege, the author leads readers to a deep empathy for families attempting to transform their loss into understanding and love.
Bordwell earned a Ph.D. from the University of Minnesota, and is a retired psychologist whose academic writing has appeared in professional journals such as Teaching Exceptional Children and Ours magazine. She has been a featured speaker at Children's Home Society and Family Services, in Minnesota, speaking on the subject of Korean adoption. Her writing has also appeared in MinnPost and on the opinion pages of the Minneapolis Star Tribune. Missing Mothers is her first book.