Poetry by Hollee A. McGinnis (Summer 2020 issue)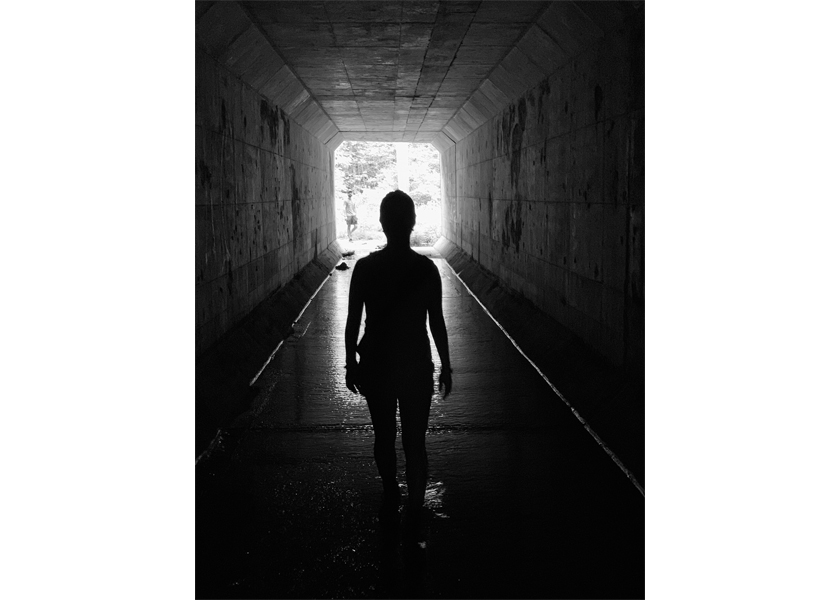 Ancestors. Who are you?
Cutoff from blood and biology
I have lived so long,
Most of my life,
Without you.
Ancestors. Who are you?
What knowledge and
experiences
Wisdoms and
Sadnesses have you
Passed on to me, but I don't yet know?
Ancestors. Who are you?
Faces I imagine
I see in the mirror
Reflected back at me.
Ancestors. What are you?
Spirits, thoughts, my dreams
Coming to speak to me
Guide me.
Ancestors. What are you?
My dreams deferred
My longings and wantings
Of things so ancient
So old.
Ancestors. How are you?
It has been forever since
We have been in touch.
I did not even know
You had been there
Hiding.
Ancestors. Where are you?
Here in my hips
Rooting me deep.
There in my feet
Walking me, steadily.
Here in my heart,
my hopes and dreams.
There in my hand,
Helping me make the foods
To feed my soul.
Ancestors. Where are you?
An-ce-stars. Stars twinkling bright
In the deep dark night.
Watching and bearing witness,
Cheering on the sidelines.
Ancestors. When were you?
Here, there, everywhere?
Eternal yet not.
Here yet gone.
Present yet absent.
Ancestors.
I am finally opening
To your presence.
I dance with my ancestors and my body speaks:
Left, right, back, forward, side to side.
Who? What? When? Where? Why?
Bending softly into question marks.
Opening, opening, opening,
To receive you.
But why?
Who are you?
I don't know you.
Heavy sadness
Separation loss grief
LONGING.
Yet I want to know you.
WHO ARE YOU?
The body speaks:
I reach out and hold your hands,
Grasp them. I have never known them.
I reach out and touch you.
I trace my hands about your face,
Your shoulders, arms.
I hug you and place my
Head on your shoulder.
We embrace. Ah yes.
I have known you so long.
I bow low.
But you tell me to rise, little one.
It is I who is to be revered.
The hopes and efforts
of those who lived before me
Here.
Now.
I cry as I allow myself to
Know who you are.
Tears of joy.
Tears of sorrow.
Tears of longing.
WHERE ARE YOU?
The body speaks:
Arms scan left then right, searching.
Arms float up and around
Circling the body
Tracing the butterfly wings
On my back.
We are here.
In the sun,
The air, the trees.
We are here.
In your body.
Lifting you up.
We are everywhere
That you need.
We are here.
The wind
Lifting your wings.
We are here
Always.
WHAT ARE YOU?
The body speaks:
Hands move into heart shapes.
Hips swivel into shapes of infinities.
Movement, soft, flowing, gentle,
All through the body.
We are Love.
We are Infinity.
We are the movement
Through the trees.
We are the force
of Life's longing.
The movement between
Left and right
Right and left.
We are balance
Of light and dark
Dark and light.
We are the laughing rivers,
The breeze.
When is the now.
The here.
This moment.
Always besides you
Dwelling in you.
Your ancestors.