PSY's 2012 success story, a film about raising women up, and a conservation convention in an uproar | By Martha Vickery (Fall 2012 issue)
(Korean Quarterly published a print edition from 1997 to 2022. All 25 years of KQ content will be part of a digital archive here at koreanquarterly.org and will debut on the KQ website soon!)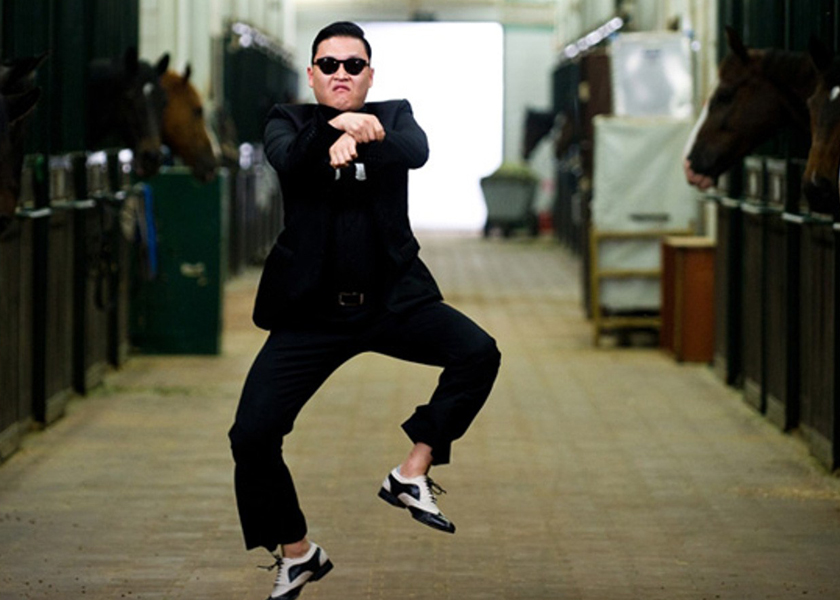 PSY danced on the cover of Korean Quarterly in fall 2012, and KQ writers Teresa Thomasulo and Andrew Lam took a serious look at the funny phenomenon of Jae-Sang Park (alias PSY), his catchy rap song Gangnam Style, and the music video that got 500 million hits on Youtube from July through September that year.
"Anthropologists and linguists no doubt are having a field day trying to chronicle and dissect how, in the early autumn of 2012, Gangnam Style, a comic pop music video from South Korea, became an American idiomatic expression," Lam wrote in his analysis. PSY's rise to stardom was nothing less than meteoric – in short order, it became the most-watched video in Korean entertainment history. It prompted many U.S. spoofs, including Mitt Romney Style, that year.
Thomasulo explains in her analysis that Gangnam became an entertainment center when zoning regulations pushed new entertainment businesses to the neighborhood south of the Han River (gangnam literally means "south of the river") and that area acquired its own hipness.
She discussed how PSY was preceded in using English lyrics by many Korean artists, such as BoA, Rain, Super Junior, and the Wonder Girls, but that those artists achieved only limited mainstream success in the U.S. There was a goofy quality to Gangnam Style that caught viewers' attention; it also had a social satire theme, poking fun at the upscale apartments and stores, fancy cars, stylish clothes, elite educations and other materialism that characterizes the Gangnam area.
Hallyu, the Korean wave of popular culture that has been pushing a tide of Korean cultural influence in everything from food to TV dramas since PSY galloped out on the stage, has not lost steam yet, 10 years later.
There have been many other crossover firsts of the Korean wave since then, including film director Joon-ho Bong's Parasite, a black comedy considered by many critics to be the best film of the 21st century. The film won the leading four awards at the 92nd Academy Awards in 2019 (Best Picture, Best Director, Best Original Screenplay and Best International Feature Film). It was the first non-English-language film to win the Academy Award for Best Picture.
Squid Game, the popular drama series that was the most-watched drama on the giant streaming service Netflix last year. Interestingly, Squid Game was also a dystopian look at a ridiculously tragic end game demonstrating what happens when so many are shut out of high achievement culture that is so prized by the society. Interestingly, both Squid Game and Parasite explore a common theme; the rebellion of ordinary people against the trap of their dystopian capitalist society, which PSY also explored with humor.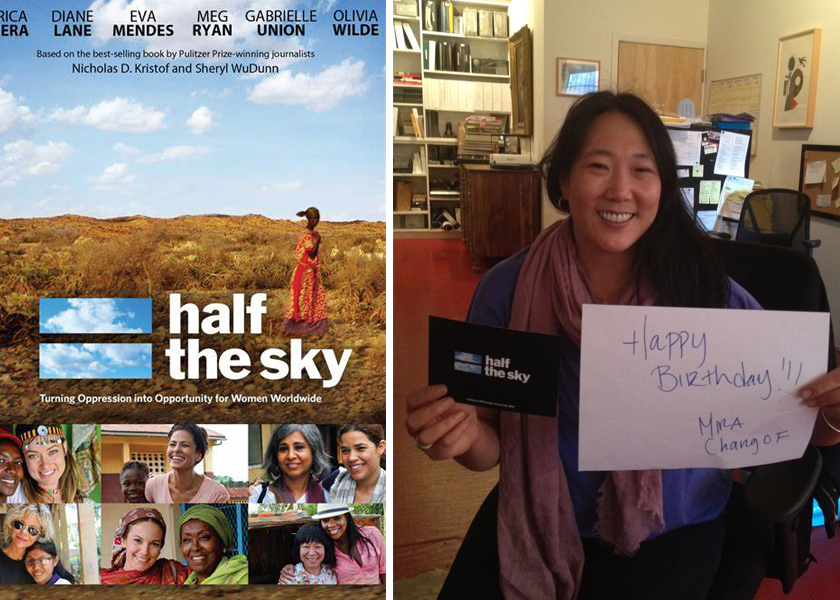 A film to raise up women
Also 10 years ago, KQ profiled documentary film producer Mira Chang, and her project Half the Sky, a two-part film that premiered in October 2012 and told the story of projects ongoing in 10 countries to improve the welfare of women and girls. The project also created short documentary films for use in fundraising by the organizations profiled in the documentary. The film was co-produced with documentary journalist (and New York Times writer) Nick Kristof and his wife Sheryl WuDunn, a journalist who co-wrote the original book Half the Sky: Turning Oppression into Opportunity for Women Worldwide.
Kristof still writes about global health, women's health, human rights, and global affairs for the New York Times. WuDunn, who was the first Asian American reporter hired by the New York Times, is now working as a bank executive with Mid-Market Securities, a boutique investment banking firm. Her interests include projects serving women entrrepreneurs and businesses that measure both social capital and economic capital.
Mira Chang produced the innovative documentary series How to Survive a Pandemic (HBO, 2022) directed by documentary filmmaker David France. It takes an inside look at how the COVID-19 vaccine was invented and rolled out under great time pressure and during a pandemic, exploring the work and collaboration of health agencies worldwide as well as the political and moral failures of government to act equitably.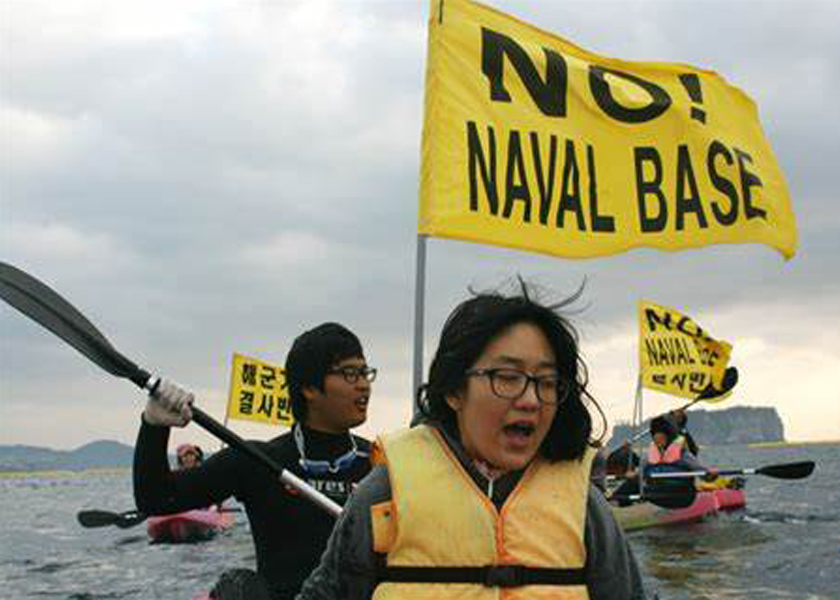 Conservation convention near an environmentally-damaging naval base construction site
Ten years ago, KQ also followed the ongoing protests in Gangjeong, a tiny village on South Korea's Jeju Island, where a controversial submarine naval base was already under construction, and where activists had been holding daily protests and other actions for years.
Into this environment, the South Korean government decided, rather illogically, to pay for and hold a conference for the International Union for the Conservation of Nature (IUCN). Three writers submitted essays to discuss the base, what happened at the Fifth World Conservation Congress, and the progress of the activist movement to stop the project.
Writer Koohan Paik, a filmmaker and international activist, speculated that the South Korean government decided to host the conference in order to "greenwash" the base project and other issues such as the export of nuclear energy to developing Asian nations. But due to activists stepping up activities and educating participants before and during the conference, this effort backfired. The activists sold yellow t-shirts printed with the slogan "No War Base on Jeju," then set up a mobile stage outside the conference and held their own concert, which drew hundreds of spectators. There were small performance-art happenings during the conference to spark conversations about endangered species that would be harmed by the construction.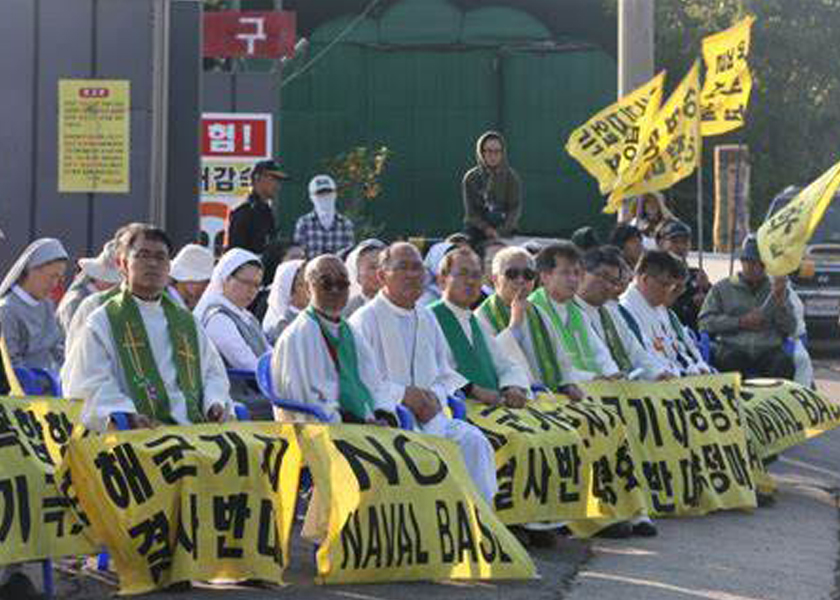 Theology professor Min-ah Cho reported how the site became the center of a kind of pop-up inter-faith alliance. Mass was celebrated every day there, Protestant pastors led afternoon prayers, and Buddhist monks held evening dharma talks.
While Cho was there, construction crews had nearly finished the base foundations. However, protestors and religious leaders vowed to never give up their quest for justice in Gangjeong. "We believe that to protect peace and life is not a matter of ideology. It's the call of the Gospel against human power destroying the kingdom of God," said Franciscan friar Yoeng-Soep Suh.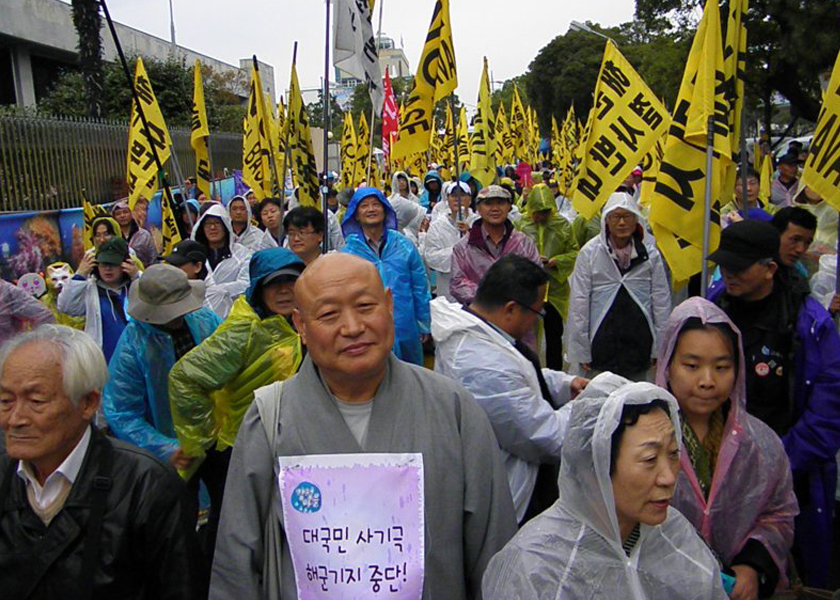 The movement to stop the base got more world attention because of the attention brought by the Fifth World Conservation Congress. However, the base was completed in early 2016. International activists and supporters from the Catholic Church have maintained an active presence in the community to represent the ongoing protest and the interests of the Gangjeong residents.
(See coverage of KQ's 2018 visit to the resident activists in Gangjeong https://www.koreanquarterly.org/tag/naval-base-in-jeju/ )