During the cooler months, defy the naysayers, and perfect a warming seafood soup | Food column by Mary Lee Vance (Winter 2021 issue)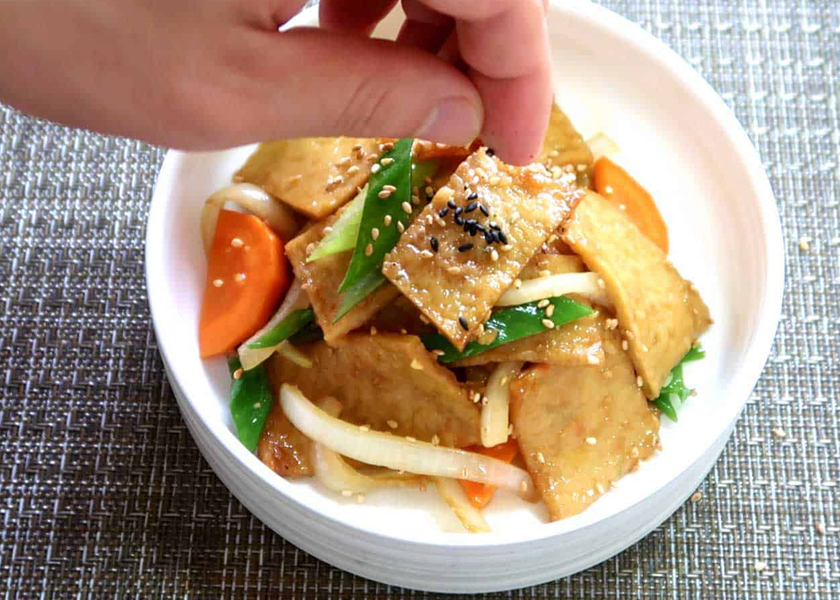 When Eric and I were living in Iowa, we went to Des Moines to a Jewish deli that was recommended to us as authentic. On the menu at the counter was a "Red Sea Platter" that included gefilte fish. I was curious about gefilte fish but had never tried it, so I ordered their Red Sea Platter.
The man behind the counter was big, maybe six feet tall (OK, everyone is tall compared to me), with a portly build and hairy arms. When I ordered, he crossed his arms, looked at me and scowled. "You won't like it," he said. I was stunned, because I had never had anyone tell me I wouldn't like a menu item I ordered. Then he added "I won't sell it you."
Well, that was a mistake. Word to the wise, directed at opinionated restaurant servers — that person whose tastes you are predicting may be a foodie like me who has to personally try everything. Being told what we like just gives us more attitude. Irritated, I told him that I wouldn't know if I liked it until I tried it. Then Eric, ever loyal to me, told the man that I eat anything, and that he should let me have the platter. The server just stood there.
At this point I started having thoughts that perhaps I was making the man prepare something complicated. What if I imposed on him to make something complex, and then discovered I didn't like gefilte fish after all? "Is it difficult to prepare?" I asked, genuinely getting worried.
"Nah," he responded, "I just have to stick my fingers in the jar and pull out a patty." As he said that, I looked from his hairy arms to his hairy fingers and shuddered. But I told him I still wanted the platter and that I would not be dissuaded. Shrugging, he wrote down the order and we went to find a table.
A few minutes later, we were served with a homemade bagel, a mound of red horseradish, and a fresh-out-of-the-jar gefilte fish patty. I spread horseradish on the bagel and placed the gefilte fish on top, all under the watchful eyes of the man who had not left our table. As I started to take a bite, he gave me a look that seemed to challenge me not to like the fish.
I bit into the room-temperature slice of gelatinous fish and found the flavor bland and the texture soft and a bit jiggly. The strong flavor of the homemade horseradish and the chewiness of the fresh-baked bagel provided a much-needed flavor and texture contrast. "Well?" he asked, starting to tap one foot. I looked at him, shrugged, and said "Tastes like fish spam – not bad, but not too exciting. However, the horseradish and the bagel are excellent." He then spun on his heels and left us alone to finish the meal.
A few months later, we went back, and I ordered the Red Sea Platter again. The same man was there, giving me the same declarations. I snapped at him 'Look, we have been through this before — just sell it to me." He sold it to me without another word.
Gefilte fish in a jar is similar to Asian-style fish balls, which I find in the freezer section of local Asian grocery stores. Both are chopped-up fish preparations, with some kind of binder and a few other ingredients. Homemade gefilte fish generally contains chopped vegetables and eggs to create a fluffier texture, while Asian-style fish balls are smaller and heavier. Nearly every culture has its own version of a fish ball or fish cake. It's a frugal preparation, allowing better mixing, seasoning and extending of valuable seafood proteins.
When I was in Korea last time, it was March, and still bitterly cold. The wind bit at my ungloved hands when I was traveling the streets of Seoul. Fortunately, there were small shops on nearly every block for shelter and coffee. There were also fish cake soup vendors, with their boiling broth, releasing clouds of steam into the cold air, doing a brisk business. A styrofoam cup of hot goodness cost about 2000 won, about two dollars. One serving contained wonderful broth and several sheets of fish cake, threaded onto skewers. I ate the soup by eating the warm fish cakes first, then drinking the hot broth to get the full effect of the heating and healing qualities of the soup.
In most Korean or Asian grocery stores in the U.S., inexpensive fish cake is available in the freezer section. In Korean restaurants, fish cake often shows up as one of the banchan (side dishes served with an entrée). To make a soup with fish cakes, the easiest method is to add the sliced sheets to a broth made from kelp, soy sauce, rice wine, chopped garlic, salt and pepper with chopped green onions for garnish.
However, because not everyone can buy fish cake sheets, here is a homemade fish cake recipe to try from the website of my favorite online Korean chef, Maangchi, which allows the cook to adjust seasonings for the perfect homemade taste. It sounds like a lot of ingredients, but with a food processor, the whole thing comes together at the push of a button. After that is a typical broth recipe that will give you a good representation of a Seoul street vendor's final product:
Korean Fish Cakes
Ingredients:
½ lb. fresh white fresh fish fillet (cod, pollock, flounder, or snapper)
¼ lb. (4 ounces) squid, cleaned, rinsed, and chopped
¼ lb. (4 ounces) shrimp, shelled, deveined, rinsed, and drained
2 garlic cloves
½ medium onion (about ¼ C)
1 t. kosher salt
1 t. sugar
¼ t. ground white pepper
3 C plus 1 T. vegetable oil
¼ C all-purpose flour
¼ C potato starch (or sweet potato starch)
1 large egg white
Method:
1. Inspect fish fillet and remove any remaining bones. Cut the fish fillets into chunks and drop into a food processor. Add the squid, shrimp, garlic, onion, kosher salt, sugar, ground white pepper, 1 tablespoon vegetable oil, flour, starch, and egg white. Blend for a couple of minutes until the mixture turns into a smooth paste.
2. Transfer to a bowl.
3. Heat 3 cups vegetable oil in a skillet over medium high heat for about 5 minutes. Lower the heat to medium (about 330-350° F or 180° C)
4. Brush some cooking oil on a wide rectangular spatula. Spread about ¼ to ⅓ cup of the fish paste to the spatula with a knife. Use knife to carefully roll the paste into a cylinder, and gently slide it into the hot oil.
(If this method is too tricky, simply use a spoon to scoop up the paste, and then another one to push it off into the hot oil.)
5. Repeat shaping and pushing the fish mixture into hot oil, three to four at a time, being careful not to crowd them. Stir the fish cakes occasionally to fry all sides evenly. Let them cook about five to seven minutes over medium heat until golden brown. Strain the cooked fish cakes over a small bowl, patting with paper towels to remove excess oil.
6. Freshly-cooked fish cakes are perfect as a snack right away. For later use, cool down and store in plastic, in the fridge for up to a week or freezer up to three months.
Korean Fish Cake Soup Broth (serves two)
Soup ingredients:
4 rectangle fish cake sheets or two servings homemade fish cakes
3-4 green onions, thinly sliced
1 T. soy sauce
1 T. rice wine
1 t. minced garlic
A few cracks of ground black pepper
Fine sea salt to taste (optional)
Broth ingredients:
6 C water
0.4 ounces dried kelp
1 ounce dried anchovy (optional)
3.5 ounces white radish/Korean radish/daikon radish, thinly sliced
Broth method:
1. Put 6 C water in a medium/large pot and add the dried kelp and anchovies. Boil for 10 minutes uncovered on medium heat.
2. Remove and discard kelp and add the radish slices. Boil the radish and anchovy for 10 more minutes. At the same time, run some hot water onto the fish cake sheets to remove any excess oil coating (store-bought fish cakes are deep fried).
3. Remove and set aside the radish. Sieve stock through cheese cloth or linen to remove small particles of kelp and anchovies. (If you don't mind these particles, just skip this step, but I recommend sieving!)
4. Slice the fish cakes into small rectangles, or in long strips and thread through wooden skewers for a fancier look. Garnish with more green onions and black pepper on top.