In Decision to Leave, Chan-wook Park weaves a thriller complicated by romance | By Song-Un Lee (Fall 2022)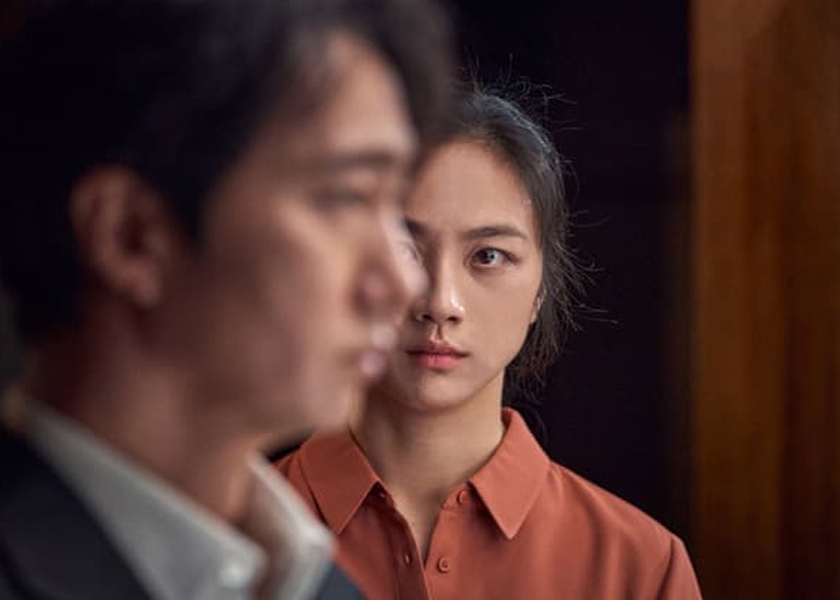 Decision to Leave (2022), directed by Chan-wook Park, is the latest film from the director who created what is now commonly refer to as the vengeance trilogy. The 2003 Oldboy is the most famous of the three.
The theme of romance seems to weave in and out in varying degrees in several of Park's films. Yet, Decision to Leave is his first where romance is spotlighted front and center of the narrative instead of his usual preoccupations with revenge, sexual perversions, and other wholesome subject matter. He has claimed that this latest work is his first "grown-up" film.
Along with his fellow countryman, Joon-ho Bong (Parasite), Park may be the next most celebrated Korean filmmaker in the international film world. His early blockbuster, JSA (or Joint Security Area) (2000) led the pack in what many have rightfully dubbed the "New Korean Cinema" renaissance, during the turn of the millennium.
Following JSA, Park released Sympathy for Mr. Vengeance (2002), a work of remarkable craftsmanship with a singular style. It is also extremely violent, sinister, sadistic, with a wicked sense of humor colored in dark, crimson red. Oldboy (2003) followed, and with it, Park cemented his reputation as a violent stylist who tackled dark and twisted subject matters with relish and glee.
With Lady Vengeance (2005) he began a fruitful writing collaboration with female screenwriter Seo-kyeong Jeong (who also goes by Seo-kyung Chung), which has continued up to and including the current film, Decision to Leave. Park apparently recognized his limitations as a male writer, and with Jeong's collaboration, films produced by this team have increasingly portrayed women navigating the patriarchal Korean society. One film that showcases their burgeoning collaboration is the excellent Handmaiden (2016), an extremely violent, sexually-charged period piece set in Japanese-occupied Korea (1910-1945), in which two women form an uneasy alliance to outwit and defeat the sick and sadistic male antagonists.
Thirst (2009) is an original take on the vampire genre with romantic undertones, yet because it is a Park film, the romance is drowned in buckets of blood. Given the filmography, I approached Decision to Leave with some trepidation. Yet, the film thwarts all expectations, and is instead an achingly romantic thriller with none of the graphic violence and sex splashed on the canvas like in his earlier films.
As in Tom Cruise's introduction of Top Gun: Maverick (2022), Park also looks right into the camera/audience and introduces his film. His description sounds like a banal cop thriller plot with some romance sprinkled in. At the end he hopes that we enjoy the film. Although I have no evidence to support this, once this serpentine, idiosyncratic thriller was over, I was convinced he was mocking Tom Cruise.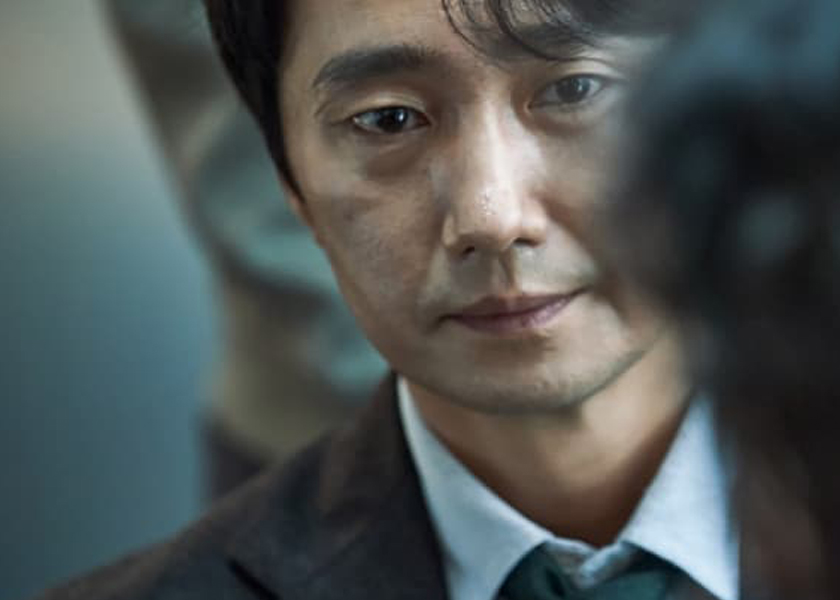 Decision to Leave is about a Korean detective, Hae-jun, played by Hae-il Park. Ironically the actor also portrayed the murder suspect in Bong's film, Memories of Murder (2003). Hae-jun is an ethical cop who takes pride in his work, yet is anxious and suffers from insomnia. His wife works in a nuclear power plant and is a self-proclaimed nerd. She approaches sex more as a health benefit to combat aging and to promote mental health, than as a romantic interlude between lovers ("We should have regular sex once a week, whether we like each other or hate each other").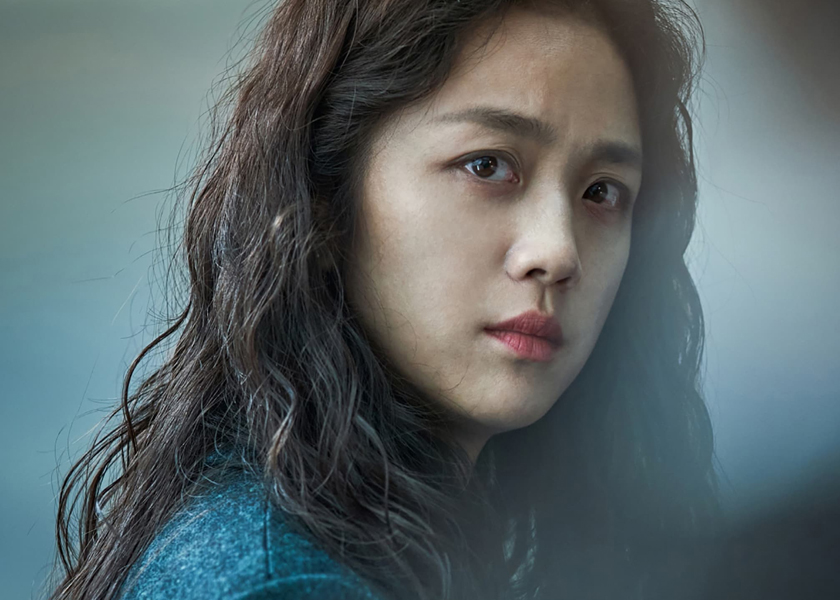 He and his young and comically-incompetent cop partner take on a case investigating the mysterious death of an avid mountain climber who fell during a climb. The deceased is an older man, an immigration official, who was married to a younger Chinese national, So-rae, played by Tang Wei (Lust, Caution, Blackhat). The dead man had a penchant for engraving his initials on all of his belongings; his bag, his wallet, and yes, even on the lower stomach of his wife. The moment Tang Wei enters the movie, she immediately takes hold of it and detective Hae-jun is done for. He quickly goes from initial attraction to obsession, compromising the murder case, as she is an obvious suspect.
As a Michael Mann fan, I enjoyed Blackhat (2015) in the theater at the time, and found Tang Wei to be an intriguing actor. But after her haunting performance in Decision to Leave, I realize how little Blackhat has drawn from the depth of her talent. Tang Wei made a big splash in her debut feature, Ang Lee's Lust, Caution (2007). The film was rated NC-17 for the graphic sex scenes.
As a Chinese actor, she was media-banned in her country for several years due to the film's explicit content. She began making films in Hong Kong and the U.S., mostly romantic comedies. Park claims he wanted to collaborate with Tang Wei for some time and he wrote Decision to Leave and the character of So-rae with her in mind. Tang Wei's portrayal of So-rae is mesmerizing. After years of being banned and then taking on light romantic comedies and standard period dramas, she has found a character and a filmmaker worthy of her talent.
The set-up is classic film noir, with an ethical man and a mysterious femme fatale. Yet, Park has grander ambitions for this film; that ambition starts and ends with Tang Wei. In a way, the shortcoming of the film is that the character of So-rae overpowers rest of the movie. Hae-jun's detective character loses focus in comparison.
There is a crucial turning point in the middle of the film when the detective has compromised his ethics as a cop due to his love for So-rae and he admits to her that he is "shattered" from deviating from his moral code. His love and obsession for So-rae feels painfully real but his "shattered" nature as an ethical cop is not convincing. Yet, it is this confession that sets in motion the narrative machination of the second half.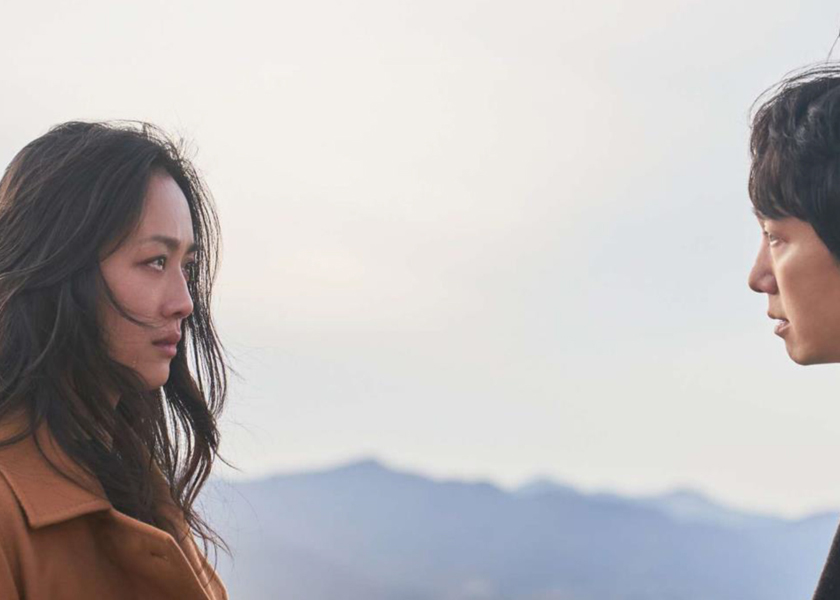 Until this moment, the film builds their relationship beautifully. Hae-jun monitors So-rae, the murder suspect, from afar and she is soon aware of the cop's surveillance of her and lets him know that she knows. In keeping with Hae-jun's upstanding character, the relationship is never consummated during this unorthodox courtship. Particularly in the first half of the film, Park captures Wei's face in dark, natural lighting that reveals her age. Suggesting unspoken past hardships. Hae-jun is unable to explicitly declare his love for her so he absurdly complements her straight posture. When their hands finally meet, his surprised reaction leads So-rae to acknowledge her rough and well-worn hands as she unflatteringly compares hers to the soft and well-moisturized hands of Korean women. He proceeds to apply lotion to these hands that have experienced past toil.
These moments also contrast the different nationalities of the two characters. Another distinction is in the way So-rae speaks Korean, which is anachronistic due to the way she learned the language via literature instead of through immersion in Korean society. The detectives are initially suspicious of her unusual choice of words and phrases. For example, her seemingly incorrect use of the phrase "at last" (마침내) draws suspicion as she describes the death of her husband.
Her limited knowledge of contemporary Korean colloquialisms muddies the water in their investigation of her involvement in the death of her husband. There is also an amusing scene where Hae-jun proudly cooks "Chinese food" (fried rice) for So-rae and after taking a small bite, she asks matter-of-factly whether this is Chinese food. During these interactions, Tang Wei has an unusual way of being still and expressionless, then suddenly making quick gestures. Whether a quick laugh or an expression of grief, they are unpredictable and therefore riveting.
After the cop's confession to So-rae, they go their separate ways and there is a time gap of several months. This is where the film grows increasingly confusing. Admittedly, my limited Korean did not help, even with the English subtitles. They meet again in seemingly unplanned circumstances. Without revealing the specifics, this is the point at which Park's portrayal of So-rae falters, and where her actions and motives seem increasingly convoluted. Park doesn't quite stick the landing in conceptualizing the mystery of this enigmatic character. Yet, where the screenplay lacks in clarity, Tang Wei's haunting performance fills in the gaps.
Park has made a romantic, dreamlike, but imperfect film about the mysteries of love and obsession, worthy of following in the footsteps of other classics, such as Hitchcock's Vertigo and Truffaut's The Story of Adele H. James Gray's Two Lovers could also be on this list. Like Two Lovers, Decision to Leave also ends on the beach. Whenever a film ends on the beach, for me it brings to mind the evocative beach ending of Fellini's classic La Strada. The crashing of the waves and the unending horizon visualizes the incarnation of the sacred romanticism of lovers. Park is going for the sacred here, and swinging for the fences in the sweep and grandeur of the film's romance, and almost knocks it out of the park.
I went to see Decision to Leave with trepidation due to Park's reputation as a filmmaker of violence and excess, but came out of the theater with an unexpected gut-punch that is Tang Wei's devasting performance.