New PBS series examines Asian immigrant history, leadership and human rights victories | National News Feature by Martha Vickery (Spring 2020 issue)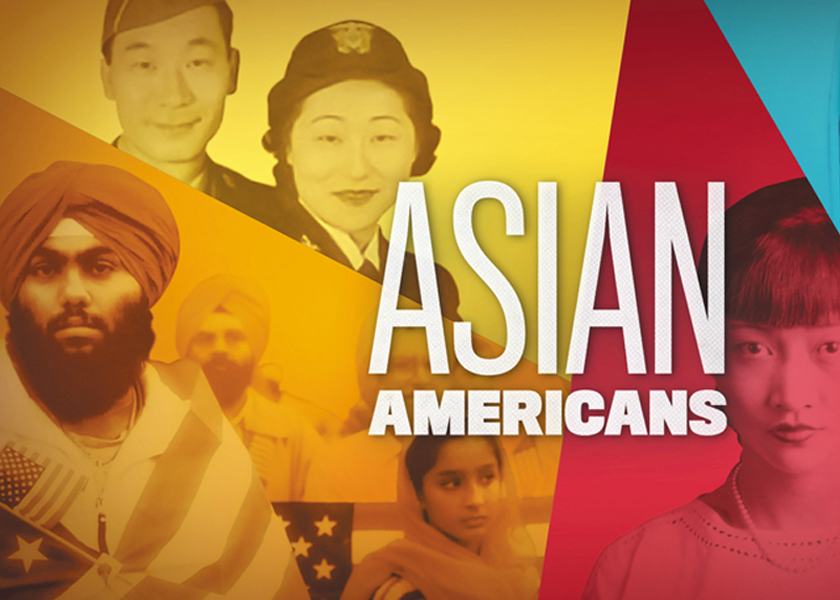 A comprehensive documentary that tells personal stories of people at the intersection of key momentsof American history, Asian Americans is a five-hour documentary premiered on Public Broadcasting Service (PBS) stations in May and is now available online.
The series examines the significant role of Asian Americans in shaping American history and identity, beginning with the first wave of Chinese immigrants in the 1850s, through the emergence of identity politics during the 20th century, and modern refugee crises in today's globally-connected world.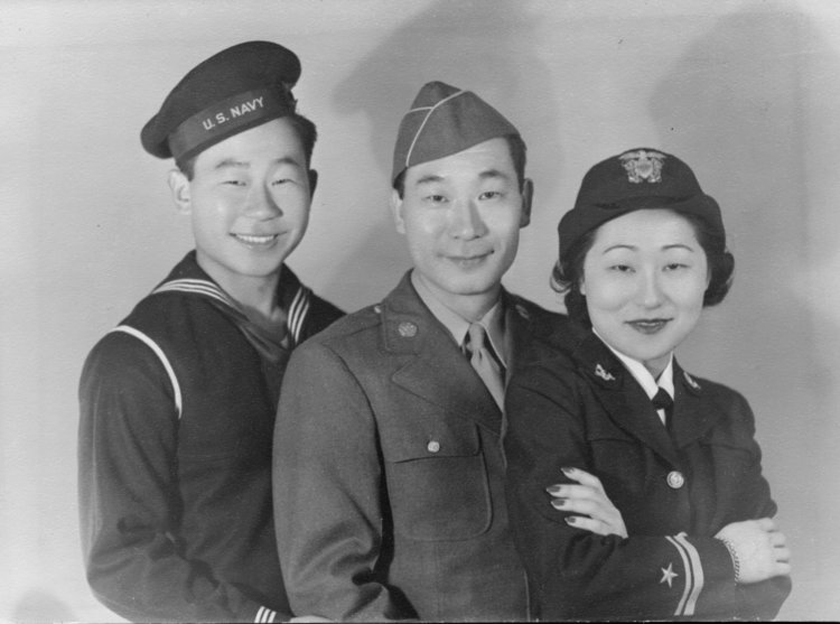 Two significant stories of Korean Americans are included in the series. One is the story of Susan Ahn Cuddy, the first Asian American woman to enlist in the U.S Navy, and the daughter of Korean Independence Movement leader Chang-ho Ahn, who immigrated with his wife to California during the Japanese occupation. He died as a political prisoner in Korea after returning there to organize for the resistance. As a young adult, Cuddy enlisted in the Navy in order to fight the Japanese during the War, and served as a gunnery officer, training soldiers in weaponry operation.
The other Korean American story was about Tereza Lee, a Chicago woman who inspired Senator Dick Durbin (D-IL) to propose the Development, Relief and Education of Alien Minors (DREAM) Act. The act would give adult non-citizens who were born outside the U.S. but brought up and educated in the U.S. a path to attain citizenship.
At age 17, Lee won a coveted scholarship to play with the Chicago Symphony Orchestra. The artistic director encouraged her to apply to some of the nation's top music colleges, but Lee told her something she had never told any adult: That she was undocumented, and her parents always feared deportation and permanent separation of the family. The parents were born in South Korea, Lee in Brazil, and Lee's younger brother in the U.S. The teacher urged her to talk to her U.S. Senator Dick Durbin.
From Lee's story, the DREAM Act was written, and introduced in 2001. It became a civil rights movement that affects an estimated 2.1 million residents nationwide. Since then, there have been 10 versions of the bill, and it still has not been ratified
The five-part documentary describes Asian American history in the context of hard-won civil rights. It begins with a segment on the immigration of the Chinese, who were allowed guest worker status, but denied citizenship, while they built the Trans-continental Railway. It discusses how Filipino agricultural workers joined with Mexican workers led by Cesar Chavez to agitate and organize for minimum wages and better working conditions. The best known action was the grape strike against growers in Delano, California, and grape boycott which began in 1965 and lasted for five years.
The series also contains testimony by Japanese American citizens who were incarcerated in U.S. concentration camps during World War II. Through her mother's diary, a woman born in the camp describes the inhuman conditions in the Tulelake internment camp where she was born and spent her early childhood.
It also describes the struggle for Asian Americans to be included in ethnic and race studies education curriculum for which students rallied at San Francisco State University starting in 1966. It contains personal stories of many first Asian American leaders, such as U.S. Sen. Patsy Mink, the first woman of color in the U.S. Congress.
The documentary was led by a team of Asian American filmmakers, including Academy Award-nominated series producer Renee Tajima-Peña. Korean American documentary filmmaker Grace Lee is one of the episode teams. One of Lee's first award-winning documentaries was The Grace Lee Project, where she explores identity and cultural expectations by meeting and interviewing women who share her name. She is also producing a documentary entitled And She Could Be Next, about how women of color are transforming politics and civic engagement.
The Washington, D.C public television station WETA is co-producing the series. WETA also co-produced three other documentaries on American ethnic groups; The Jewish Americans, The Italian Americans and Latino Americans. The program was in collaboration with the Center for Asian American Media, a non-profit San Francisco-based organization which produces multicultural programming for PBS.
The cosponsoring organizations have partnered with Asian Americans Advancing Justice – Los Angeles, in order to accompany the premiere with some targeted community events and education initiatives.
Trailers and more information about the series are located at the website: PBS: Public Broadcasting Service