#1 ~ By Bella Dalton-Fenkl (Fall 2009 issue)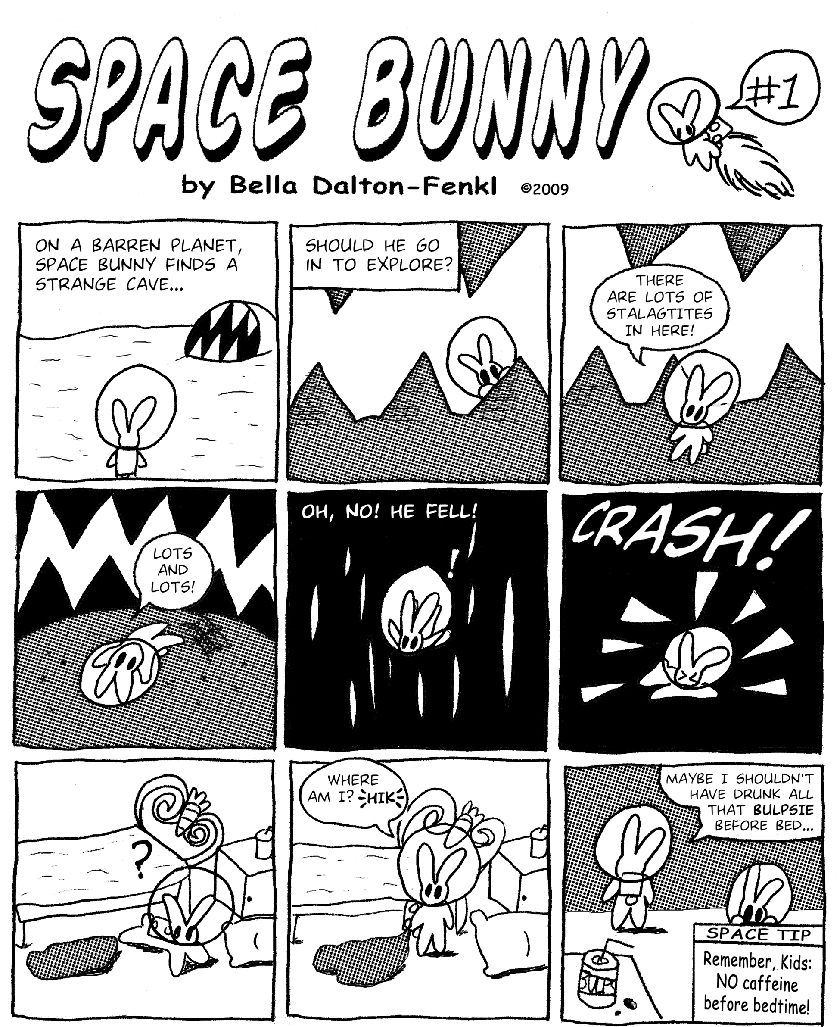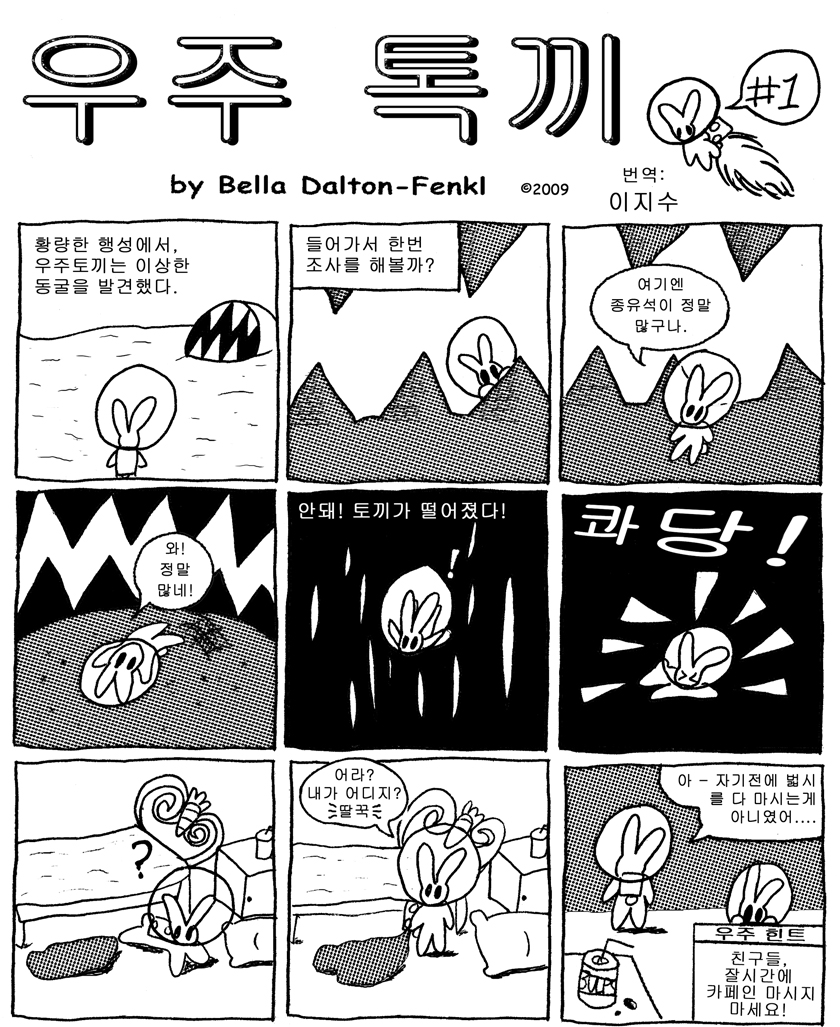 Space Bunny is a bilingual comic about a bunny who always wanted to explore the stars—but now that he's out in space, living on a space colony, Mufftopia, full of alien bunnies, he's more interested in finding new ways to be lazy and drink his favorite cola, Bulpsie! Featuring many quirky characters, including: Space Bunny, his sidekick (or is it side table?) Pinkan from the Pink Planet, their mad scientist boss Liam, and Space Bunny's aspiring chef sister, Spice Bunny.

Bella Dalton-Fenkl, the creator of Space Bunny, is from Poughkeepsie, New York. She majored in English, with correlates in Art History and Asian Studies, at Vassar College.  She was also a docent at the Frances Lehman Loeb Art Center for all four years of college.  She has always had a passion for visual art, and her favorite media are pen-and-ink, markers, and photography.  She also pens both poetry and prose, and translates verse from the Korean and Classical Chinese.  She also loves nature and hiking.
Bella's poetry and translations have appeared in the "Shawangunk Review" and "Sijo: an international journal of poetry and song". Her translation of a North Korean comic book was published in the international translation journal "Words Without Borders".  She has been writing and drawing Space Bunny for KQ since she was ten.