Adoptees and families to celebrate Korean food and identity | By Martha Vickery (Summer 2022)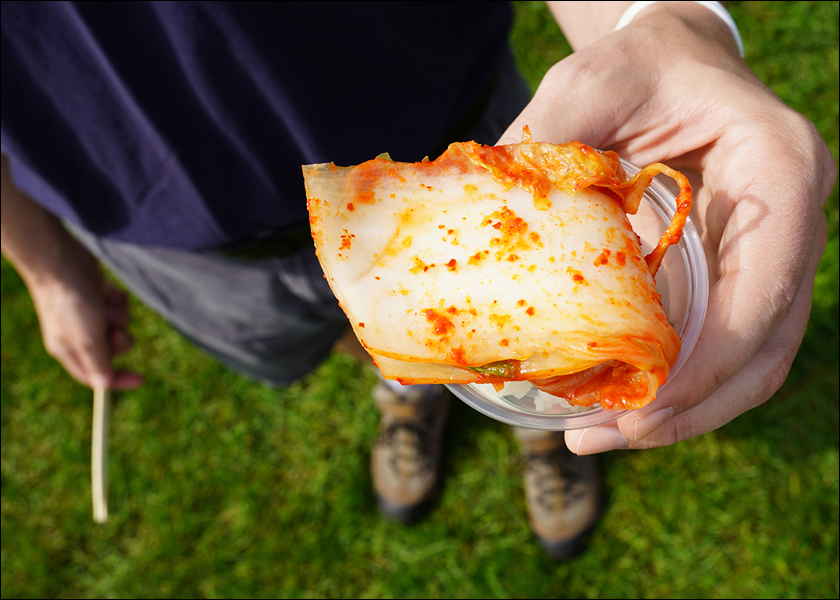 The first Kimchi Festival, celebrating Korean adoptee community and identity with Korea's most iconic food as its centerpiece, will be held on Saturday, September 17.
The festival, sponsored by the Twin Cities-based Adoptee Hub, an adoptee-led service and educational organization for and about adult international adoptees, will feature free activities for the whole family, and ways to experience and learn about kimchi and its important place in Korean culture. The festival will be held from 10:30 a.m. to 4 p.m. at Silver View Park in Mounds View, Minnesota.
There will be free kimchi-tasting booth, with about 10 types of kimchi. The day will include a competition among home chefs for the best kimchi ($10 entry fee required). The festival will also offer kimchi-making lessons ($10 entry fee), in which participants will learn from an expert about the first step of kimchi-making – salting down and removing moisture from the vegetables to be used as ingredients. They will be able to perform the second step by themselves – applying the prepared sauce to the salted-down vegetables and filling the jar with the prepared product. Participants will take home one jar of kimchi (which will still require a third step – a couple days' time to be just right for eating).
Adoptee Hub President Ami Nafzger said the day will also include some kimchi demonstrations, such as how to use kimchi in various dishes; and the opportunity to talk informally with Korean American home cooks who have volunteered to sit at tables with a few participants at a time, to discuss their own kimchi-making, Korean home cooking and family food memories in a small group setting. There will also be interpretive signs and literature about the culture and history of kimchi and its importance in Korean cuisine.
In addition to these activities, the event will include 35 to 40 vendors selling services, food and other products in the community. Festival-goers can purchase snacks and drinks from a coffee truck and three food trucks. The food vendors have agreed "to tweak some of their items to be more Korean style," Nafzger said.
There will be eight performances during the day, including K-pop dance; a Japanese musical group; Shinparam Korean Traditional Drum Troupe; and performances by students of Jangmi Korean Dance and Drum, a Twin Cities-area traditional Korean dance and drumming school.
The festival will also feature many free activities for children, including six or more traditional Korean games (coaching provided), Korean crafts, and a kimchi-inspired cornhole game.
Since this is the first Kimchi Festival, Nafzger said she and her co-organizers have had some surprises in the weeks leading up to the festival, among them, that people seem to be reluctant to put their kimchi into a competition. "I've talked to people who are afraid to enter their kimchi because they say 'my kimchi just isn't that good,' but I've been trying to encourage people to enter, and that it will be fun," she said.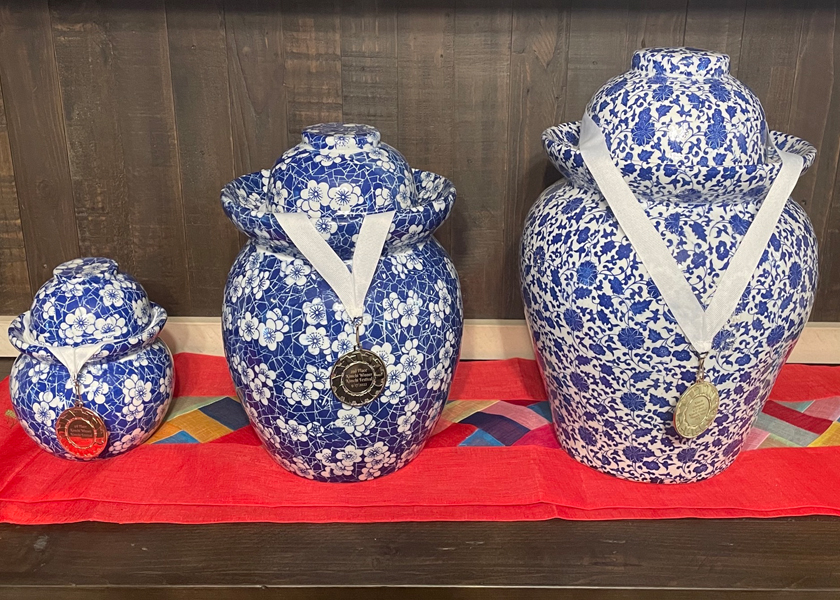 The contest will be decided by two or three judges, who will begin judging the entries by 2 p.m. and announce winners by 3 p.m. The prizes are ornate ceramic kimchi jars in three sizes, for first, second and third place.
Proceeds from the Kimchi Festival will go toward funding a broad spectrum of post-adoption services Adoptee Hub is offering now, and developing for the future. At present, Adoptee Hub offers services to facilitate family reunions between Korean adoptees and their birth families, including translation and interpretation services. It also provides technical help to solve immigration issues for adoptees whose citizenship was never finalized in the U.S.
In the future, Adoptee Hub will have a private search portal to enhance reunions of birth families and adoptees. The portal will provide a secure way for adoptees to search for birth families, and for birth families in Korea to search for a child they once placed for international adoption.
Nafzger said Adoptee Hub invented the Kimchi Festival, which they want to make an annual event, "to bring our community together, and to share and educate and celebrate the Korean adoptee community, and even the mainstream community." As a traditional staple food of the Korean diet, from ancient times to the present day, the food represents Korean culture, "so being able to learn more about it is a part of our identity."
Pre-registration is available for the Kimchi Festival (but not required except for contest entrants) on the AdopteeHub website at: adopteehub.org/events. Kimchi contest registration is on the "Events" tab (look for pre-registration for the Kimchi Contest). Silver View Park is located at 2700 County Road, Mounds View, 55112. The Kimchi Festival is co-sponsored by Overseas Koreans Foundation and Adoptee Hub, in partnership with the Korean American Women's Association of Minnesota (KAWAMN).