Korean adoptees deserve greater unity, less toxic competition, among organizations | By Sara Salansky (Winter 2023)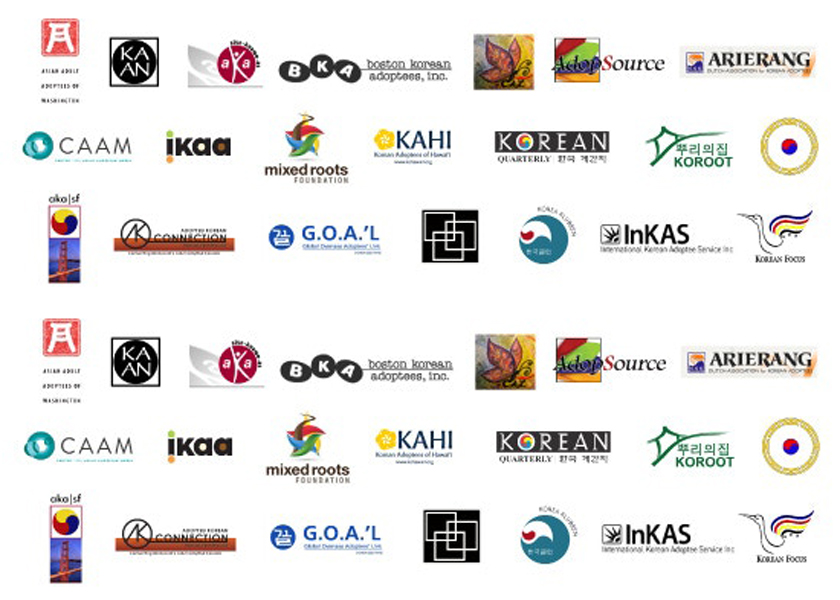 Discovering I was part of a demographic group nicknamed "KADs" (what many Korean adoptees call each other) just about two years ago has opened my eyes to a serious discourse that I never dreamed of.  I always knew I was an adoptee from Korea, but the KAD acronym, and the interactions within that group, were completely new to me.
I didn't quite understand how you got KAD from Korean adoptee. I worked for 20 years in the acronym universe — the military. But even I could not figure out how that acronym was derived. It's catchy, but in the acronym world, it still doesn't fit and wouldn't fly. Which probably describes me as well. I don't fit that acronym or that group.
Why don't I fit in that group? Maybe it is because I was way late to the party.  I did not grow up with other Korean adoptees as friends or classmates.  And, because I didn't get involved in any Korean culture camps, or other adoptee-related activities the cool kids were doing, I still feel like I am not one of them.  Odd huh?  I often feel I am discriminated against within my own Korean adoptee peer group.
If I have a sense there is an "in-group" and an "outsider group," probably others feel the same. I wonder why this discrimination and internal/external competition exists within the Korean adoptee community? I just don't get it.
So, why do Korean adoptees put each other down? Why do Korean adoptees want to sabotage other Korean adoptees' projects? In short, why are KADs so catty (or KAD-y)? I have personally been subject to discrimination by Korean adoptees, and I am sure there are others like me who have experienced this as well. How does that make us feel? Most likely, being rejected by the people we think of as our group makes us feel lonely, inadequate, unintelligent and self-conscious.
I am having trouble understanding this, as one among many working for the good of their fellow Korean adoptees. Aren't we all working towards a common goal? And if there is overlap among our organizations, does that matter? Is there not enough need in our community to go around?
This KADiness can lead to influential leaders urging others not to support good projects. I wonder what kind of environment this creates and what kind of message this sends in our community? I believe that it would create discord, animosity, confusion, tension, fear of self-expression, and a negative group-think. Cliques can cause toxicity, anxiety, anger, hurt feelings, depression, exclusion, and lack of forward movement in our community.
As an outsider and de facto member of this small international group, I observe that our community needs to take a soulful look at itself.  Among Korean adoptees, I believe there is a need for greater acceptance of the people and organizations who are trying to make a difference in this world.  It does not need to be a competition. We can all succeed and help one another.  We can win together.
Collaboration is the line that some organizations use with tongue in cheek as the reason why other organizations should not offer their own services with their own mission. I have heard plenty of talk about collaboration among Korean adoptee organizations, but almost no action. Why is that? Credibility is earned with results. Organizations producing no results from their strategic planning should take a deeper look at their own lack of results rather than blaming other organizations for their lack of success. This only perpetuates the KADiness mindset. 
That an organization was founded and managed by Korean adoptees does not give that group a pass from honest scrutiny by others.  Although I wish we could trust that everyone has the best of intentions, all organizations are not created equally. Before putting time, energy and money into an organization, we need to look at its leadership, ensure it has an organized board, is in good standing with the IRS, and has an adequate financial structure. We need to look at that organization's mission and whether it is fulfilling its mission through its short- and long-term activities.  It is the same as any other investment. 
It is also important that any group we consider joining aligns with our personal goals. For me, it is important that any group I participate in has identified a problem it wants to solve, has shown it can turn negatives into positives, and has unconditionally helped those in need.
If there is a silver lining in the suffering caused by the pandemic, it may be the new social, business, and workplace structures invented out of necessity, which are now here to stay. We all need to lend support to those Korean adoptee organizations or projects that truly collaborate, celebrate, support, and promote adoptee causes without discrimination or competition, and seek to avoid the KADiness. This is exactly what our community needs. Let's help each other get over the finish line together.