Attorney Brook Mallak advocates for Asian Americans as an ombudsman for the State of Minnesota | By Martha Vickery (Winter 2021 issue)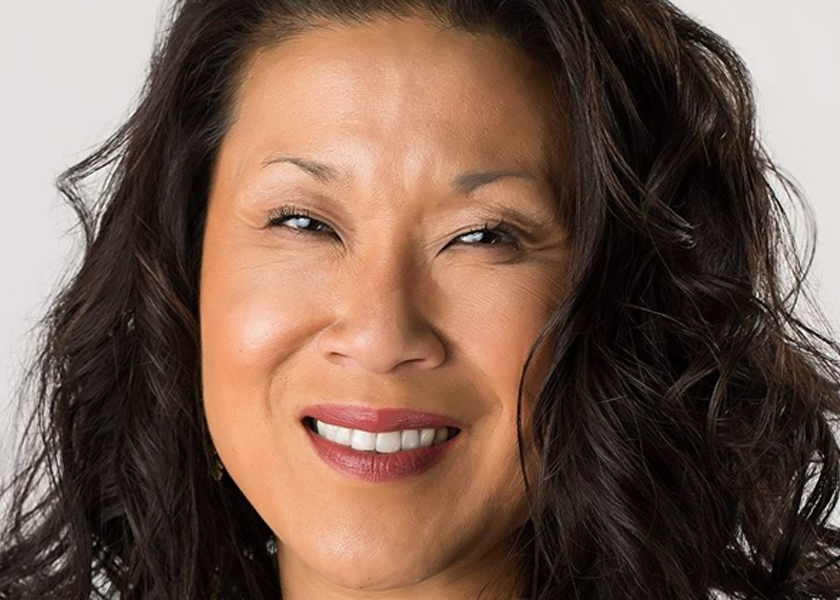 State government ombudsman offices are pretty quiet places, with people working behind the scenes and wielding power strategically in the causes of helping individuals navigate the bureaucracy to get the services they need. Newly-appointed Ombudsperson for Asian Pacific Families, Brook Mallak learned quickly after she got the position in December 2020 that one of the needs of her new job is a higher-profile for the office itself, so more people will pick up the phone and ask for her services.
With her combination of skills as an attorney, public defender, child welfare attorney and child protection advocate, as well as her Korean face, Brook Mallak was well qualified to take the position in this uniquely independent state office. Before applying for the job, she was unsure of what the ombudsperson's job was, and surprised that the office exists in the Minnesota state government.
Merriam-Webster defines "ombudsman" as a "government official appointed to receive and investigate complaints made by individuals against abuses or capricious acts of public officials." Ombudsman's offices have been established in several areas of Minnesota state government, including in health care, with a program covering public-managed health care programs, long-term care, and mental health and developmental disabilities; and in areas of justice, including ombudsman services for corrections and victim services.
Mallak, a Korean adoptee, now with the Office of Ombudsman for Families, works with three colleagues; the ombudsperson for African American families, the ombudsperson for Spanish-speaking families, and the ombudsperson for American Indian families. There are statutes specifying these ombudsman representatives for specific communities of color. There is no ombudsperson for white families – the staff split up that caseload between them, she said.
In a normal year, she said, she would have arranged meet-and-greet events at the organizations where she wanted to find resource partners. Due to the pandemic, she instead wrote a letter of introduction about her office and sent it to everyone she could think of – county attorneys offices, social service agencies, court administrators' offices, and all the Asian American organizations she could find.
"I spent quite a bit of time learning about the organizations on the ground," she said. Living in the rural Crosslake area, and, for the time being, working mostly from home, she wanted more information on Twin Cities organizations for Asian Americans, and also wanted to meet more Asian American people, 'because, let's face it- in my community there just aren't any."
The letter states "One of our objectives is to ensure that all laws governing the protection of children and their families are followed and implemented in a culturally-competent manner."
She also writes that her services are always free and confidential. The clients can be any family with a child under age 18 of Asian Pacific descent. The areas of assistance include: delay in or lack of services for children and their families; foster care issues; failure to provide culturally-specific services, including failure to provide interpreters during social service intake, investigation, meetings or court appearances; unreasonable, unfair or oppressive practices, and other matters where families come in contact with state government.
After the letter went out, Mallak said she got a call from Isanti County that there was an Asian American immigrant family they were trying to work with to get social services assessments, "and I think the family did not realize that if they don't talk with social services that there was a possibility a court case could be started. And then the court could give social services jurisdiction over decision-making for their child." Mallak asked an Asian Pacific organization to "help bridge the gap" with language and cultural competency that the county authorities could not provide.
County authorities later told her they were glad to get her letter, because they were running out of ideas about what to do about the family, she said. "That reinforced to me that [making personal connections] is worth doing, and that I have to remember to do this again because people may need us, and just don't know we are there."
As an ombudsperson, Mallak said, she is independent. Therefore, she has an advisory board at her disposal, and colleagues in the Office of the Ombudsman for Families, but no supervisor.
As a one-woman show, representing such a large and diverse Asian American community of Minnesota seems like a heavy lift. There are more than 40 different Asian American ethnic groups that her office is assigned to serve. These include very large and established groups, like Hmong Americans, and growing groups of new immigrants and refugees, like the Karen and Bhutanese. Some groups that are usually not considered to be Asians are assigned to her office, including people from Afghanistan, Mallak said, because the statute establishing her office directs it.
Representing so many Asian American groups also means being tuned into various cultural practices, Mallak said, especially when it comes to cultural differences in raising children. Beliefs about physical punishment, for example, may have cultural roots, she said. Part of her job is to encourage discussions between social services and parents about what the cultural norm is, and what the concern is. Everyone benefits from careful communication. "Flipping a switch and saying 'you just can't do that' – it's not going to work," she said.
There is also distrust in some ethnic groups about getting government help, which may affect how willing they are to work with social services. If any family members are undocumented, that of course increases the fear, she said. "some groups don't go to the government for help. They resolve things among themselves. …And if they are refugees, they may have just fled their country because of the government."
The pandemic has exacerbated problems of immigrant families. "There are so many issues of kids attending school. …and reports are coming in from social services about school, with multi-generational homes and kids trying to be on the computer. The parents may be working and the grandparents are at home, but the grandparents do not speak English, so they cannot help the kids, and the kids are not engaging."
By keeping the lines of communication open "hopefully, my services can help to bridge the gap." Friends and allies who are culturally and language competent are key players in this team effort to fill gaps. Such key bridge builders are not so hard to find in the Twin Cities, but in rural Minnesota, getting a team on board for a family in need can be more difficult.
Mallak said she is recently arranging some work in Minnesota's most northwestern county, Roseau County, will include a Zoom meeting with a Twin Cities translator to promote understanding for an isolated Asian American family in a new culture. It is a positive effect of the many changes of the last year. "The pandemic has taught us that technology can also help us bridge the gap."
Brook Mallak, Ombudsperson for Asian Pacific Families, can be reached at the Office for Ombudsman for Families at phone: 651-643-2515; and email: brook.mallak@state.mn.us.