Filmmaker Deann Borshay Liem weaves Korean adoptee stories into her new film project Geographies of Kinship | By Martha Vickery (Summer 2012 issue)
(Korean Quarterly published a print edition from 1997 to 2022 ~ this article appeared in the Summer 2012 issue. All 25 years of KQ content will be part of a digital archive here at koreanquarterly.org and will debut later this year.)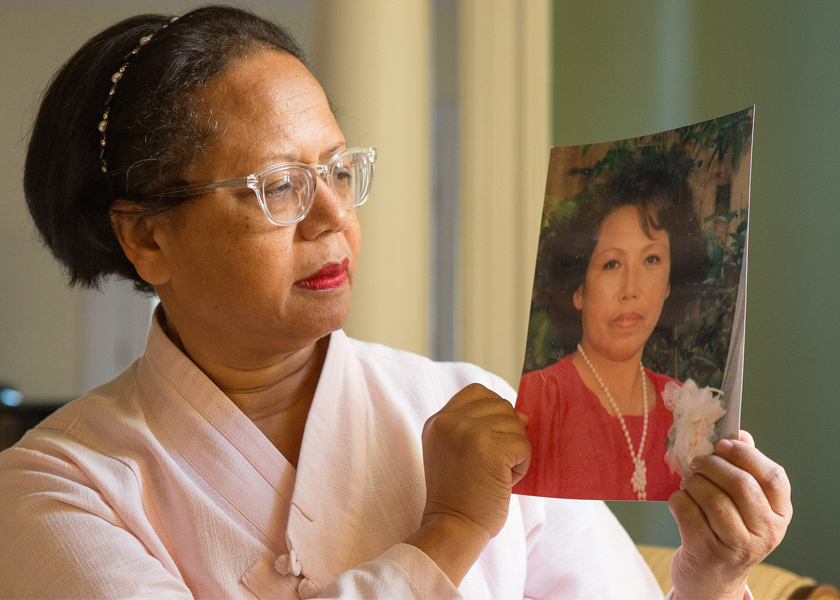 Deann Borshay Liem jokes that, finally, she's doing a movie that's not about her.
As a noted documentary filmmaker with two autobiographical films to her credit, Liem's efforts in her first two films have, however, proved to be wider and deeper than just her own story. Her first film, First Person Plural, and the second In the Matter of Cha Jung Hee, describe not only her journey to Korea and to her past as an orphan and then a Korean adoptee, but the journey of all Korean adoptees to know and own their own stories, to come to terms with both past and present, and arrive at an identity that must adapt to include Korea and the country that is their adopted home.
Her third film, still a work in progress, is Geographies of Kinship, which will follow the stories of potentially five or six Korean adoptees, adopted to different countries through different circumstances. Just as her first two films are not only about her, this third offering is, admittedly, not only about others, but also about her continuing exploration of how her own life fits into the diverse, global tribe of Korean adoptees.
Among those depicted in the film is Estelle Cooke-Sampson, a Korean-African American adoptee who recounts her experiences growing up in Korea as a mixed-race orphan. Cooke-Sampson, an M.D. radiologist and professor at Howard University, Washington, DC, visits the Seoul orphanage where she once lived, remembering an assembly-line life in which no adult spoke to her and she did not know her own name.
After her Korea trip, Cooke-Sampson meets an American woman, Angie, who claims to be her half-sister. The photo of her half-sister's mother strongly resembles Cooke-Sampson, who gradually learns how her birth mother immigrated to the U.S. some years after Cooke-Sampson was placed for adoption. Eventually, three half-siblings, Cooke-Sampson, Angie, and their brother David, are able to reunite.
The new film trailer also recounts the story of Michael Holloway, a Korean adoptee from San Francisco, who discovers he has an identical twin in Korea when he sees him with other birth family members via webcam on a live Korean television show.
The trailer, now online at the website of her production company Mu Films, also touches on the story of another set of twin boys (now adults), adopted together to a family in France. Liem tells these stories and others in a historical context which places the phenomenon of Korean international adoption in a historical and geo-political context, particularly as it relates to the effects of globalization on women and families in South Korea.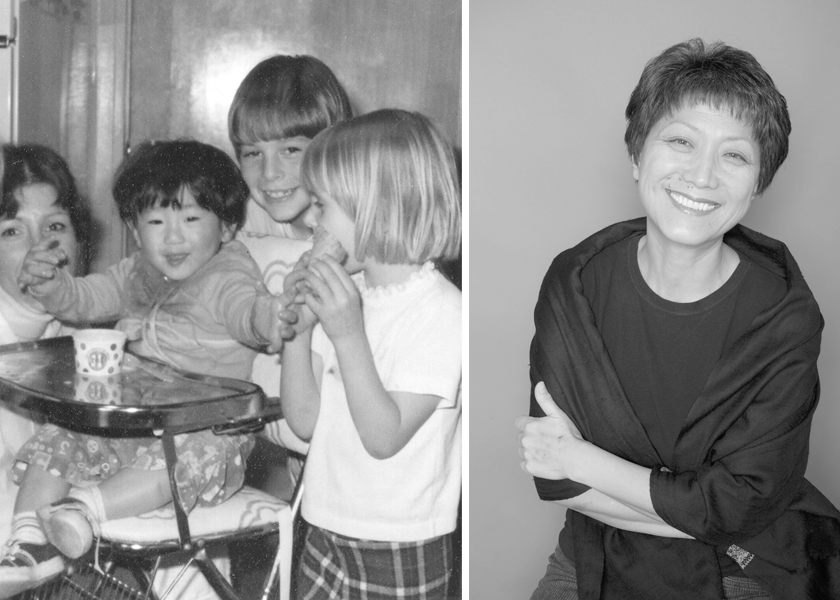 Liem said she became interested in filming and telling about the adoption experiences of others starting back in 2004, when she was first filming In the Matter of Cha Jung Hee. That film explores, among other topics, how her own adoption records in Korea, and by inference, other adoptees' records, were switched or falsified in the process of finding adoptive homes for a burgeoning number of orphans in the years after the Korean War.
In Korea, Liem met Korean adoptees from many other countries and backgrounds. She also eventually found the woman whose identity she carried as a switched orphan, the real Cha Jung Hee, who was not adopted, and whose life took a very direction after their paths crossed, briefly, as residents of the same orphanage.
"Initially, I thought my last film would incorporate some of these stories. That I would do my own story and some other Korean adoptee stories would be interspersed with it," the filmmaker said. "But as I was editing it became clear to me that if I did that, first of all, I would not be able to really delve into these other stories as much as I would like, and in the fascinating way I think they deserve, and also that I would not be able to develop the Cha Jang Hee story line. So, this became a separate project."
As she collected research and footage to describe the stories of other Korean adoptees, Liem said, she put it away in the category of another project. Now, she is making sense of this other project, and turning it into a project she can describe as something others will want to support. As Liem has developed her skills as a filmmaker, the technical and commercial skills needed to do it have transformed as internet communication and, more recently, social media "changed everything" starting in the '90s. Everything, from the way research is conducted to the way money gets raised, has undergone radical change, Liem explained.
She recently signed on numerous "outreach partners" in advance of launching a Kickstarter funding site. The Kickstarter program works by setting a goal amount which must be pledged by a target date. Prospective funders owe nothing if the goal is not met. If it is met, Kickstarter sends reminder emails to get pledges paid up. The addition of many "outreach partners," primarily adult Korean adoptee groups in the U.S. and Europe, means that members and supporters of these groups will have a perceived stake in the film's success.
"I am trying to understand the way the social media landscape has really changed filmmaking," Liem said. Through social media, she said, supporters can now interact with the project while it is being made, can spread the buzz about the project while it is still in production, or even contribute to the project directly with their own stories and opinions. "So, my sense of community has actually expanded," Liem said. "It's exciting. It's a whole different world; and it's hard for me to keep up. But I'm trying."
The third film, Geographies of Kinship, has no large sponsor, as her second film did by the PBS network, through its popular POV (Point of View) series. So far, its funding depends largely on small amounts of support by a diverse, global group.
Liem said her first two films were more challenging because of the personal topic they explored. Both required her to explain difficult personal issues on camera, to film family members in uncomfortable situations, and to open herself to recording and dealing in the film somehow with any outcome that resulted from her adoption and identity exploration, no matter what it was.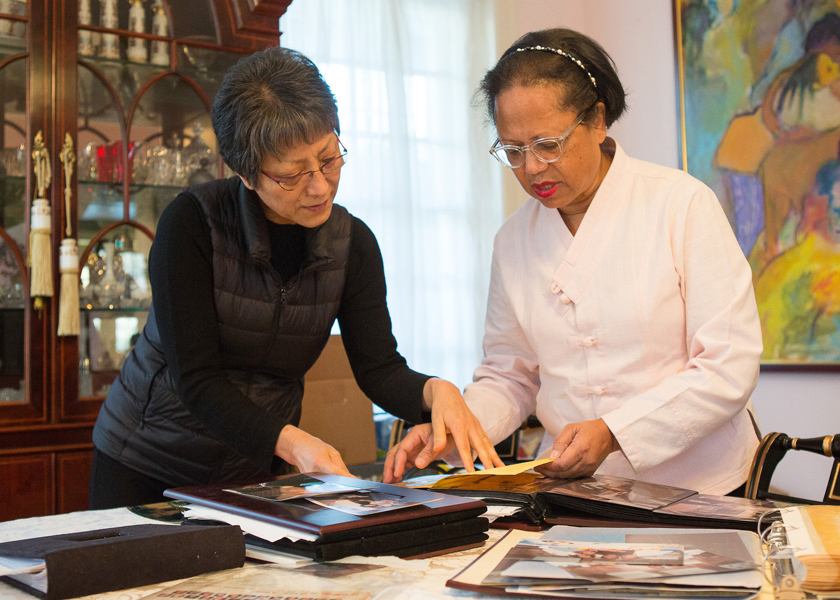 "It's a big relief to me that this is not a personal film," she admitted. "It's so much more fun to edit other people's stories. And much easier too." Over time, Liem has collected stories of adoptees from France, Denmark, Norway, Sweden, Luxembourg, and Italy, as well as from the U.S. At the root of all this interaction, Liem pointed out, is the internet, and the way Korean adoptees' sense of "community as diaspora" has developed.
Liem recently attended the Paris Gathering, the most recent in a series of global Korean adoptees' "gatherings" which have been held successively in Washington, DC, Seoul (twice) and Oslo over the past 14 years. She attended her first one in 2004 in Seoul, she said, and has observed how the community of Korean adoptees "became embodied in these gatherings."
The gatherings attract hundreds of people, but, more interesting to Liem is how the gatherings have catalyzed the community's development in the virtual world, through a lively online presence. "On the internet, it's incredibly vibrant and there are lots of discussions around adoption and identity. Those are all topics I hope will be explored in the film around several core stories, and at the same time looking at Korean adoption history," she said.
Concerning this ever-growing community, Liem commented "It's fascinating, really, for someone like myself who grew up thinking I was the only Asian kid in the whole suburban area, and raised by a family that knew nothing about Asia. I thought I was the only weird kid!" she said. "And to find I was one of so many all over the world — it has been so amazing."
Liem described the same sense of wonder among others at the Paris Gathering, a "sense of joy and thrill at meeting one another. And there were conversations going on about growing up experiences, whether it was the Netherlands or Italy, or somewhere else, conversations on cultural concepts, and lots of other conversations happening in different languages, and I just thought 'it's great.'"
Liem said she has observed that adoptees' experiences of growing up are colored by their adoptive country's own history and experience with race and immigration. More homogeneous countries, like Sweden, have a less-developed sense of the presence and influence of ethnic minorities, and therefore race relations in general; while in other countries, like the U.S., there is more of a sense of identities of ethnic groups and their place in society. "It is fascinating that there are some particular challenges that are cultural. But what strikes me the most is that there are many similarities in our stories, although there are influences of the culture, history and politics of the [adoptive] countries too."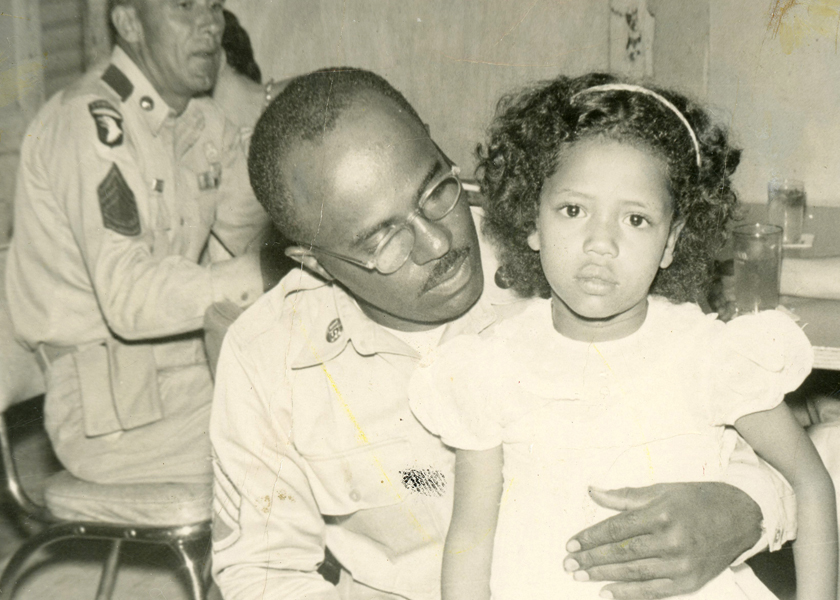 Collecting all the stories that are candidates for inclusion in the film has taken time, know-how and money, since the stories are happening in locations far from Liem's home in California. A few years ago, she said, she wrote a grant to go to France and Sweden to do research on Korean adoptee stories. "Now, I'm trying to raise enough money to go back and finish those stories. I basically shoot when I have money, or even if I don't have money and there is something going on in people's lives, I go shoot," she said.
Liem realizes she will have many stories that will not fit into one film. With her developing knowledge of filmmaking and social media, she is planning to develop a media platform for these and stories submitted by others in a website and on social media. These may include web shorts of stories she has filmed and/or some participatory method for adoptees to contribute their own stories. She has already started a site for stories, called Adoption Stories, on Tumblr, she said.
She is also trying to develop a "chronological representation of Korean adoption" of people adopted in the '50s, '60s, '70s, '80s, and even the '90s in the film, which tie in with the historical and social context of the times. Cooke-Sampson, for example, was adopted by a serviceman, something that was typical of the '50s and '60s, but not typical of Korean adoptees in later decades.
In her previous personal films, she said, there were the emotional and psychological challenges of having the story be about her. To not have that challenge has been a relief, but other challenges have taken over.
In melding many people's stories into one film, Liem said, filmmakers must deal with "how you handle the multiple narrative thread in a way that makes sense, in a way that can also air all the emotional and other things that are going on in the film. That may be the main challenge." How to represent other adoptees' stories may be another challenge. "When you are handling other people's stories, even though you are an adoptee, how do you represent the story of another adoptee which is respectful but also dramatic" while moving the narrative forward.
As in her other projects, Liem is concentrating on relating a broader story through the compelling stories of several individuals. "As a filmmaker my job is to concentrate on storytelling, to tell experiences from different perspectives, I feel like with this film, I will be telling stories in a way that people will understand, not necessarily intellectually, but from the heart," she explained. "In that way, a lot of people, whether they are adopted or not, will understand, even if they don't have any connection with adoption. But if it is compelling, it may pique their interest in adoption issues too."