Pleasures of mid-winter snacking in snowy climates | Food Column by Mary Lee Vance (Winter 2020 issue)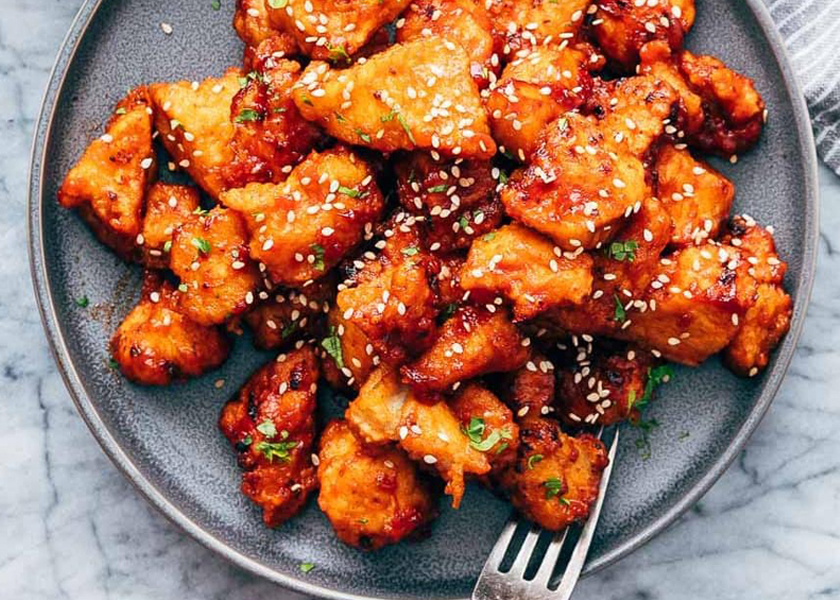 As I write this article, it is December 16. Except for the past five years, I have always lived in cold, snowy states. As a result, the weather outside my California apartment contradicts what I consider to be normal weather for this time of year. Many aspects of this nearly mono-seasonal life feel strange to me. We still have local strawberries in the grocery stores!
Perhaps the biggest adjustment I have had with living in California during the "winter" months has been that I don't need to do any winter "bulking." You know —- the midwestern excuse to eat a ton of carbs ostensibly to build body fat to keep us warm? I think the years of living in cold climates has gotten my body into a mode of hunkering down as fall gives way to winter. I remember when there were shortages of fresh fruit and veggies in the winter, when the available food changed during the cold months, and menus shifted to more bread, potatoes, fried foods, and other "comfort" foods such as hot dishes or casseroles with cream of mushroom soup and other cheesy, creamy, fatty ingredients.
In addition to the heavier meals comes the need to do more eating in between meals. With the exception of determined outdoors lovers or rare super-disciplined individuals, the cold weather contributes to a greater desire to sit around eating, reading, watching television and snacking. In other words, eating lots, but exercising little. At this very moment, a bag of chips and a bowl of dip sit by my side; old habits die hard. However, the cold weather can't be my excuse anymore. It is the love of snacking and eating that is my downfall.
Korea can get bitterly cold, so maybe I can attribute my love for snacks on genetics? After all, it's not just those in cold climates who snack. Admittedly, snacks between the months of October and April are on the less-healthy side, in both East and West. There is less focus on fresh fruit and veggies, and more on fried and baked products for nibbling.
While visiting South Korea in March one year, I experienced firsthand how windy, cold and damp it could get there.
I also appreciated the plethora of coffee shops with snacks located literally every hundred feet, so I could duck into one to get warmed up. Of course, I had to then buy a cup of coffee, and a snack while getting warmed up. Hence, my theory that both Koreans and Midwesterners love snacks. Yes, I know, not scientifically proven, but still a strong theory.
In the U.S., we reach for cookies, chips, and sometimes appetizers. The same seems to be the case with Koreans. Side dishes and appetizers in restaurants make excellent snacks that are interesting but not too heavy.
There are many similarities among grocery stores, whether Asian or Western, with aisles full of sweet and savory snacks, baked items and deli foods. Freshly-made treats such as kimbap, mandoo, and other banchans are excellent eaten alone or with other dishes.
In Korean grocery stores in the cold states of my past life, I used to fill my cart with various chips, because my mother loved chips, both sweet and savory, and in particular loved the unusual varieties of chips I found. For years, whenever I visited my sister, I would bring along some Korean Honey Twist snacks. These sweet/salty snacks were her favorite addictive treat, but hard to come by. Now, anyone can purchase Honey Twists and other Korean snacks online. Through the miraculous retail powers of the internet, many unusual snack products do not require a special trip to a Korean grocery store anymore.
In Korea, many streets have street vendors selling freshly-made snacks that may be eaten at any time of the day. Common street food items include tteokbokki (rice cakes with spicy pepper paste or gochujang), hodugwaja (walnut pastries), bungeoppang (fish-shaped red bean pastry), mandoo (dumplings), hotteok (raised pancakes), odengguk (fish cake soup), beondaegi (silk worm larvae), and ramen noodles, among others. Most items can be eaten alone as a snack or with rice and side dishes as part of a meal.
Speaking from experience, I think that an occasional street vendor stop is a necessity. And, I can vouch for the fact that all Korean snacks made by street vendors are absolutely delicious. While this may gross some people out, I loved seeing the vendors with the large pots of boiled beondaegi.
To me, seeing beondaegi being sold in the streets of Korea, is like seeing roadside vendors in the south selling boiled peanuts. They are both classic snacks that appeal to people rich and poor, that will seemingly always be there. I love boiled peanuts and always my compulsion to buy a bag. While in New York, I had to buy hot chestnuts from the pushcarts. I guess you could say I am a sucker for any food item sold from carts, stands, food trucks or shacks.
For chicken lovers, the following popcorn chicken recipe is a marvelous snack, or can be eaten as a meal with rice.
Korean Popcorn Chicken
(2-3 servings)
Ingredients:
500 g. (18 oz.) chicken thigh fillets
(or breast fillets), rinsed under
cold water, cut into bite-size pieces.
150 g. (5.3 oz.) fresh Korean rice
cake, cut in half (for frozen
rice cakes, separate and soak
the slices in room temperature
water for 10 minutes before
cutting. Pat dry with some
kitchen paper.)

1 T. rice wine
2 t. ginger powder
1/2 t. fine sea salt
1/4 t. ground black pepper
1 C. potato starch or corn starch
Cooking oil for deep frying
(I use rice bran oil)
Sauce: (mix these in a bowl)
5 T. tomato sauce/ketchup
1 1/2 T. gochujang (Korean chili paste)
2 T. honey
2 T. dark brown sugar
1 T. soy sauce
2 t. sesame oil
1/2 t. minced garlic
Optional for garnish:
Crushed nuts or seeds (e.g. walnut,
peanut, pistachio, sunflower
seeds and sesame seeds, etc.)
Finely chopped green onion for a
nice color contrast.
Method:
1. Place chicken pieces into a
large mixing bowl. Add the
rice wine, ginger powder, salt,
and ground black pepper and
mix them well. cover the
bowl with plastic wrap and
marinate the chicken for 30
minutes in the fridge.
2. Coat each chicken piece with
the starch powder thoroughly.
(For best results coat a small
amount at a time, about four to
five small batches)
3. Pour some cooking oil into a
deep saucepan/wok and heat to
175 degrees C (or 347 degrees F)
or until a test rice cake bubbles
when it hits the oil.
Deep fry the rice cakes in batches until the outer layer turns crispy (under 30 seconds to avoid possible rice cake explosion). Remove and set aside on paper towels to absorb any excess oil. Repeat with the remaining rice cakes. Deep fry the battered chicken pieces in batches until golden and cooked through (two to three minutes). Take out and set aside onto paper towels to absorb any excess oil. Repeat this with the remaining chicken. (Use small batches to avoid lowering the oil temperature too much.) To make the chicken extra crunchy, double fry them (fry, remove from oil, cool and fry again.) Set aside.
4. Pour the sauce into a heated
skillet. Bring it to boil on
medium heat until the sauce
thickens a little bit (one or two
minutes). Stir constantly. Add
the fried chicken and rice cakes
then coat with the sauce quickly
and thoroughly. Garnish
with your choice of toppings
(e.g. crushed nuts, seeds and
green onions). Serve.