Minnesota podcaster Kaomi Lee launches a translation project for Adapted Podcast | By Martha Vickery (Summer 2021 issue)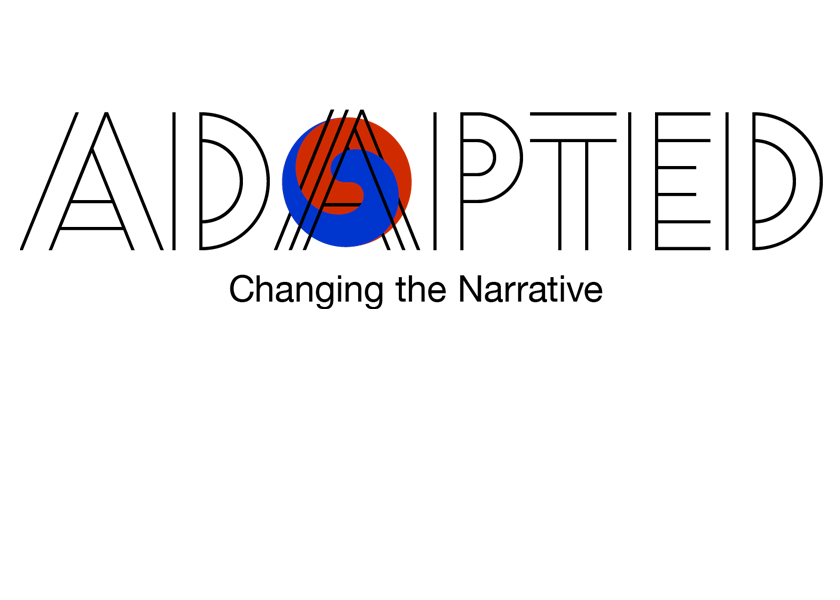 A project to translate 95 Korean adoptee audio stories into Korean is the next step for Minnesota broadcast journalist and podcaster Kaomi Lee to take her Adapted Podcast to the next level and introduce it to an audience that needs to understand the world of adopted Koreans.
The Adapted Podcast has been a project of the heart for Lee, a Korean adoptee whose background is in radio and TV broadcasting. Raised in a small Minnesota town, Lee was a newcomer to podcasting when she received a Fulbright grant in 2016 for a journalism project in South Korea on the stories of Korean adoptees from the U.S. and elsewhere who return the land of their birth to live and work. Twin Cities viewers can often spot Lee on the weekly Twin Cities Public Television feature news show Almanac.
The decision to do translations of the podcasts came after Lee had been steadily adding to the collection for four years. While producing more than 90 podcasts about the lives of individuals in their own words, Lee made a lot of connections with fellow Korean adoptees nationally and internationally, and the website and podcast developed a following.
In 2020, she decided to do a crowdfunding project for the translation project, which raised $10,000 in one month. "A lot of the support was from fellow adoptees," she said. Some anonymously donated, one for $900, and a few donors had strategies in mind. "A Korean adoptee in China I know who is an entrepreneur agreed to match $3,500. I don't' think I could have gotten to $10,000 without the match. That helped push me through to the goal," she said.
Most of the money paid for the costs to write the translations and post them to the website, along with the interviewee's photo, short description, and the English language podcast. At this writing, 25 episodes, of the most recent season (Season 4) are translated, and translation of Season 3 has begun, Lee said. A small amount of funding went to a new logo design, created by one of her past interviewees, a graphic designer from Denmark.
After four years of hearing adoptees' stories, and after living in Korea during 2016, Lee said she knew the people who really needed to hear the stories, aside from fellow adoptees, are Koreans themselves. After living in South Korea during the start of the podcast project, she said, "I realized regular everyday Koreans – including our birth parents, including the government gatekeepers and others – don't understand." Where there is a language gap, there is a knowledge gap too.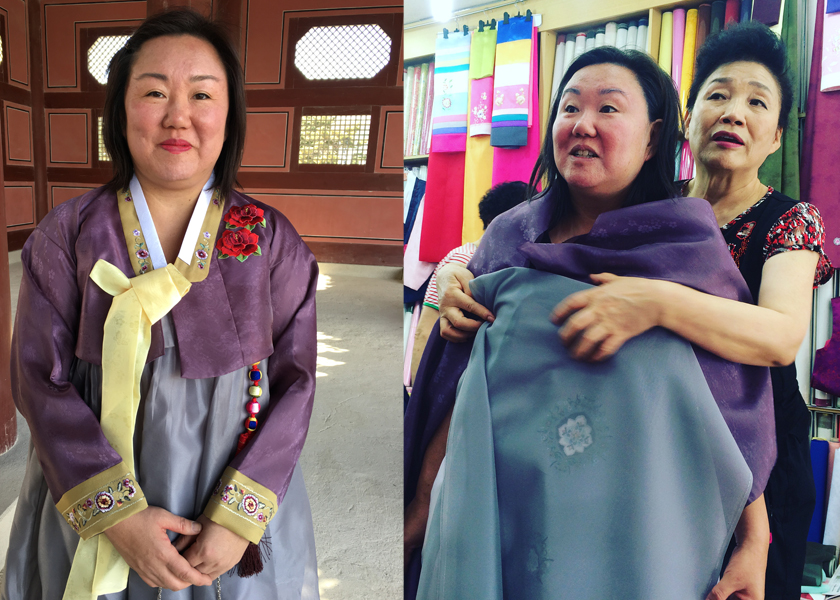 Because so many other Korean adoptees perceive this disconnect, adoptees responded when Lee asked for funding. "Support came in because people see a need and know there is a gap in understanding each other," she said. "And because we want Korean people to know who we are."
Lee said her objective this summer is to connect with Korean media to promote the podcast in media sources that Korean speakers will access, so Koreans will know the translations exist and be able to access them. Living for nearly a year in Korea in 2016, Lee struggled a lot, and also learned a lot. Part of the cultural education was leaning how little Koreans know about adoptees. "Regular Korean don't understand who we are or why we are back [in Korea], and don't know the first thing about what happens to an adoptee," she said. "Some people think we should be pitied, some think we won the lottery by getting out of Korea."
Lee blames the ignorance on the society's own refusal to deal with its history of transnational adoption. In Korea, people about adoption from school, textbooks or any written histories. "We've been erased," she said. "we don't have a museum or any place where people can go and learn about us in Korea."
One symptom of this societal ignorance is "we are portrayed in media really badly," she said. In Korean dramas, adoptees return to Korea, fully fluent in the Korean language, with Korean mannerisms, fully ready to take up their Korean lives as adults. "It's just not realistic," she said. While she lived there, Lee said, she noticed that "people were really politely but really earnestly asking what was I doing back there. Which just baffled me – like why not go back there?"
Korean media has a few burning interests right now when it comes to Korean adoptees. One is deported adoptees – the small number of adoptees who were never made citizens of the U.S. by their adoptive parents or guardians, who then were subject to deportation after conviction for a low-level felony offense, such as drug possession. The other is stories of adoptee family reunions with their birth families.
Adapted Podcast is more interested in beyond-the-reunion stories, Lee said, which describe how individuals craft a future that includes their adopted family and culture, and a birth family they discover in adulthood. Or, in contrast, how some adoptees don't do that at all, like the interviewee Lee recalled who had no interest in reuniting with family, and had been in Korea for nearly a decade. "Just no desire to search, spoke Korean fluently. No real barriers to searching – just didn't want to." For others, she said, reconnecting with family is an innate need and the main reason they want to return to the country of their birth.
Lee is sure that the 96 Adapted Podcast episodes are rich in the kind of detail that would interest Korean speakers and illuminate the human side of being a Korean adoptee. They just need to know where to find them. "It may be a thing where you don't know what you don't know," Lee said. "Koreans don't realize they are not getting us." In checking on the website to see the locations from which readers are accessing the website, Lee said she has noticed more clicks coming from South Korea recently, which is encouraging.
Lee remembers a hard year in 2016, living in Korea, learning how to do podcasts for the first time, throwing herself into Korean language classes, making connections in a new culture, and coming to terms with herself as a Korean adoptee in a whole new way. It was a difficult year, but a formative one, particularly because it gave her the passion for the podcast project.
Simply learning to survive in Korean culture was challenging, Lee recalled. "Korea was just not ready for me, just being a middle-aged unmarried woman. People would stare at me and wonder why I am eating alone. Things like that." In Korea, she said, her outside conformed, and her insides were a complete mismatch with the culture. "We have Korean bodies, but going back, you just realize that your mind is wired totally differently. I learned to think, 'OK, I may think this way, but I am a foreigner and I can't just judge everything I see based on the way my mind works, the way I think and what I value," she recalled. The lessons were difficult, but the insight was "invaluable," she said.
It is five years later now, and the pandemic has changed a lot of things in society. The popularity of podcasts and all kinds of social media has increased, and people can now more easily connect for meetings through together virtually for meetings through Zoom and other applications. The podcast earned a following, and Lee is now able to reach out globally for interviews through Zoom.
Lee remembers reaching out to one adoptee blogger in 2016 who responded negatively to her initial inquiries on how to collect stories from fellow adoptees. He said something like "good luck trying to get an adoptee to talk to you," she remembered.
In the past five years, there has been a huge increase in adoptees expressing their personal feelings, and writing about their experiences. There are now "more than just a handful of adoptee podcasts, and now I think more are coming out," she said. In many other ways, Lee said, adoptee voices are being heard on topics such as depression, suicide, and just living through this moment of anti-Asian hate. In Adapted Podcast, there has been a mix of types of sharing "but over time, I have seen that adoptees were willing to talk about some sensitive stuff," she said, while other interviewees selectively filter their stories. "I just basically wanted to talk to adoptees about where they were, and what they wanted to talk about, their life," she said, "It kind of depends on what is on their minds at the time."
Getting into translating has been expensive, and although Lee has put every cent donated through the crowdfunding back into the podcast, it is not enough to translate all four seasons. She has applied to for a Fulbright grant to do the translations for the project, since Fulbright funded the creation of the podcast. If she does not get it, she will develop a Plan B.
These days, Lee reflects on how far the project has come from that moment when the blogger told her no one would ever share their stories. "I feel really proud of what's happened," she said. "I always thought this project had the legs to continue. But when started out, never thought it would get almost 100 episodes. And it is still going." After a break this summer, Lee will start work on Season Five of Adapted Podcast in the fall.
Adapted Podcast is at: www.adaptedpodcast.com; Patreon subscriptions are available at: https://www.patreon.com/adaptedpodcast. The donation page for the Korean translation project is at: https://www.gofundme.com/f/help-translate-adapted-podcast-stories-into-korean